Proteus® LSG HS PP
Polypropylene
Proteus® LSG HS PP-H (Life Science Grade, Heat Stabilized) stock shapes are made from high purity polypropylene resin that has undergone additional filtration to remove the last remaining black particles, thus increasing purity. The material is pre-assessed for biocompatibility at the stock shape level for bioprocessing applications according to USP VI and ISO 10993 and is supported for use in non-body contacting medical applications.
Heat stabilized to provide improved dimensional stability and a higher heat deflection temperature compared with standard polypropylene grades, Proteus® LSG HS components can withstand repeated steam sterilization cycles and autoclaves and are highly resistant to cleaning agents, disinfectants, and various solvents. For these reasons, Proteus® LSG HS is a strong candidate for medical non-body contact applications such as surgical trays, caddies, and device housing components.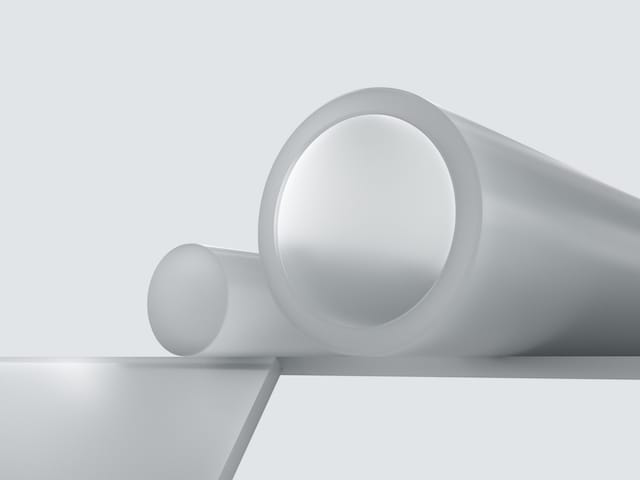 Product Information
---
Material Properties
Stock shapes are pre-assessed for biocompatibility on stock shape (USP VI & ISO 10993) and supported for use in non-body contact medical applications
Higher heat deflection temperature and dimensional stability than standard PP-H materials
Highly resistant to repeated autoclaving, chemical disinfectants, and solvents
Additional resin filtration for especially high purity
Zero moisture absorption
---
Available Geometries
Proteus® LSG HS PP stock shapes encompass a range of standard sizes in the following geometries: Plate
Available Colors
Proteus® LSG HS PP stock shapes come in the following colors: White, Black
---
Regional Availability
Availability of products, shapes, and colors may differ by region.
Application & Testing Information
Pre-assessment Testing
Proteus® LSG HS PP carries the following compliances:
ISO 10993-5 and USP <87> Cytotoxicity
USP <661> Physiochemical Testing
Please note: In some cases, different color variations of a material grade carry different approvals. Please see product documentation for details.
Intended Use
Proteus® LSG HS PP is only intended for applications involving indirect body contact. This material is not intended for direct contact with human body tissue.