Visual, X-ray, & metal detectable plastics for food processing
VMX is a portfolio of detectable, food safe plastic materials designed to support foreign material control programs in the food and pharamaceutical processing and packaging industries.
Developed in collaboration with food manufacturers and detection technology OEMs, VMX plastics offer the optimal combination of detectability, compliance, and performance.
High detectability - These bright blue engineering plastics are detectable in three ways (Visual, Metal, X-ray), with successful detection of particles as small as 2mm.
Regulatory compliance – VMX products are food grade plastics with FDA and EU 10/2011 approval for use in food processing. All materials come with migration test documentation.
Performance – Great wear resistance to prevent contamination of foodstuffs. The materials are resistant to high temperatures and chemicals used to clean-in-place/sterilize-in-place.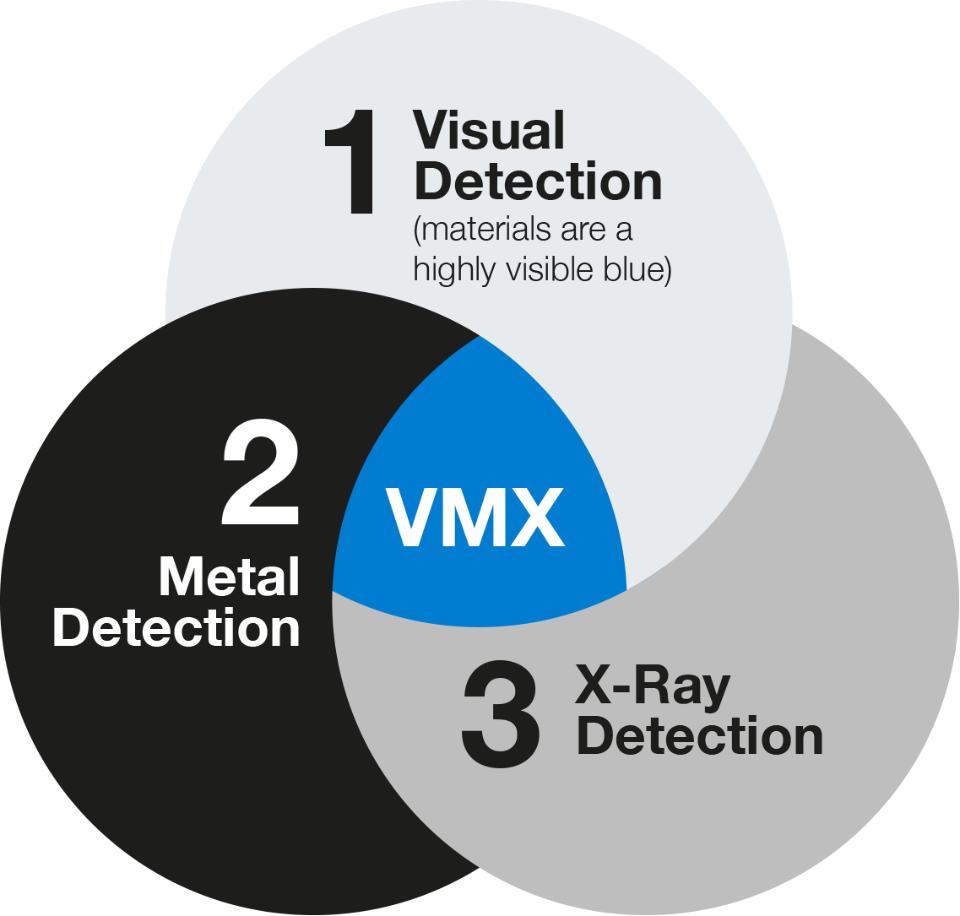 ALL VMX PLASTICS
Detectable, food grade plastics
From POM-C to PEEK to nylon to UHMW-PE, explore this selection of blue-colored, x-ray and metal detectable plastics for improved traceability in food and pharma applications.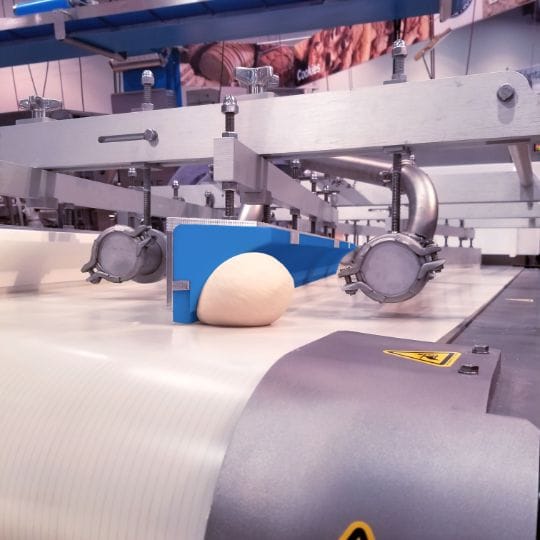 Plastics that improve food safety
Applications of VMX plastics in the food industry
Our VMX portfolio spans much more than traditional metal detectable plastics. Even in the most demanding food processing applications, VMX products improve food safety and production efficiency with their superior mechanical properties.
Common food contact applications for VMX products include:
Scrapers, grippers, & mixing paddles
Cutting blades
Funnels
Guides
Gears & sprockets
Extrusion dies
Rollers & pulleys
Bushings, bearings, & thrust washers
Valves & manifolds
Many more
Get in touch
Not sure it's possible?
Looking for something specific? Get in touch with our specialist teams by filling in the contact form. We're ready to meet your next challenge.
Contact us