High-performance plastic bushings and bearings
Bushings and bearings are mechanical components that reduce friction between other moving parts, facilitating motion and preventing premature wear. For this reason, materials for bushings and bearings must exhibit low friction, a reliable wear rate, and adequate load bearing capabilities.
Our advanced engineering materials help eliminate common challenges across applications using bushings and bearings. From noise reduction, to self-lubrication, to more reliable wear behavior, bushings and bearings made from our thermoplastic materials offer improved performance over metals as well as an extended service life. Our machining capabilities also enable our materials to meet tight tolerances common to such parts.
---
OIL AND GAS FIELD DRILLING AND PRODUCTION EQUIPMENT
Bearing in underwater trench equipment
The challenge: Modern oil and gas technology relies on the continuous laying of pipeline and cables, which demands machines capable of rectifying free spans and removing dunes from the seabed. Modular, multipurpose tracked vehicles used for this purpose must be built from components capable of consistent performance when submerged in seawater and under extreme water pressure.
The solution: Ertalyte® TX PET-P was chosen for the bushings in the trenching vehicle, assembled between the steel shafts and the rollers.
The results: Despite the corrosive, high-pressure environment, the PET-P bushings provide high wear and abrasion resistance, reliable mechanical strength and stiffness, dimensional stability, and high pressure velocity capabilities.
PRODUCT: Ertalyte® TX PET-P
INDUSTRY: Oil & Gas
APPLICATION: Field Drilling and Production Equipment
FOOD AND BEVERAGE PROCESSING MACHINERY
Heat and control fryer bearings
The challenge: Initial designs for fryer ball bearings included cast iron housings (typically 2-bolt flange housings). However, these bearings operate poorly when submerged in hot oil – the lubricant can run out, congeal, and develop fryer fines that restrict the balls from rolling, which can lead to failure. 
The solution: Our Fluorosint® 207 PTFE was chosen to create an insert bearing with no rolling elements or moving parts, and therefore no need for lubricant. 
The results: These fryer bearings are unaffected by oil and operate consistently, regardless of downtime. The PTFE is resistant to rust that could otherwise contaminate edible oil, exhibits food and biocompatibility, and is resistant to wear and temperatures up to 250°C. Fluorosint® 207 fryer bearings provide long and reliable service, reducing maintenance, risk of catastrophic failure, and cost of ownership to the end user. 

PRODUCT: Fluorosint® 207 PTFE
INDUSTRY: Food & Beverage
APPLICATION: Processing machinery
 
---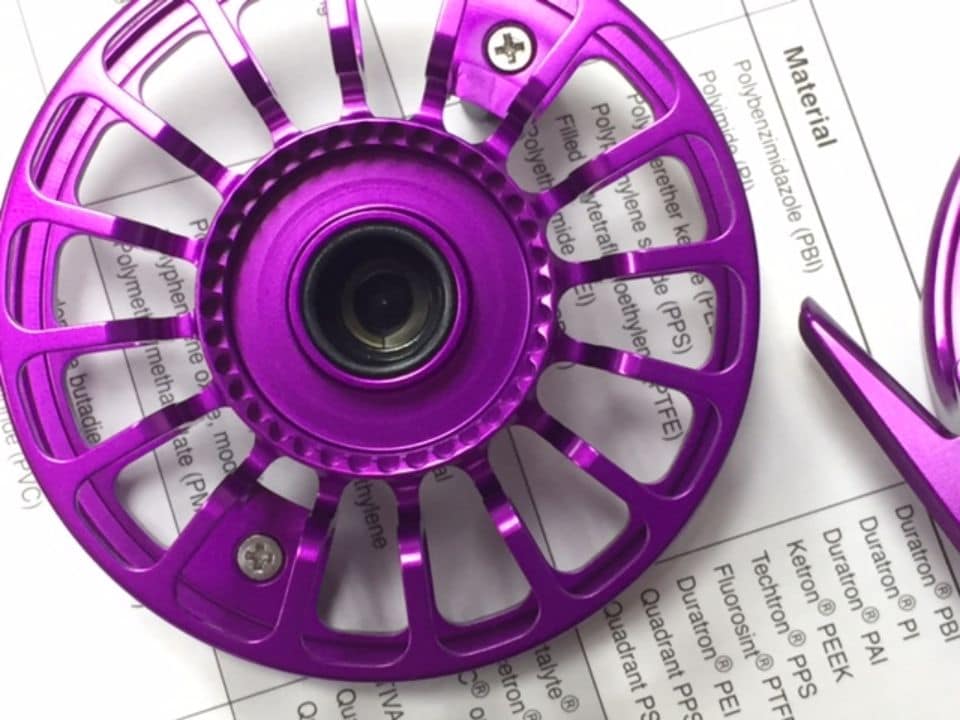 SPORTS AND LEISURE EQUIPMENT
Spindle bushing in a fly-fishing reel
The challenge: Traditional needle bearings in fly-fishing reels are high maintenance and require constant lubrication, among other poor performance considerations.
The solution: A thermoplastic Ketron® HPV PEEK bushing with a low coefficient of friction and high load-bearing strength.
The results: Our Ketron® HPV bushing reduces maintenance and lubrication, while enabling better performance through low-friction, easy start-up inertia, and thermoplastic properties that eliminate corrosion from salt spray, rain, and dunking. Its high strength also performs under high load and speeds, such as with large fish.
PRODUCT: Ketron® HPV PEEK
INDUSTRY: Sports & Leisure
APPLICATION: Fishing spool bearing
CONSTRUCTION & HEAVY EQUIPMENT MACHINERY
Bearing for surface mining trucks
The challenge: A mining truck manufacturer was interested in reducing the amount of required lubrication in their vehicles, particularly in dusty environments where lubricants are prone to mix with dirt particles and become an abrasive slurry that damages both wear components and adjacent shafts.
The solution: We replaced the axle nose cone bearing, steering kingpin thrust roller bearing, and two dump body pivot bushings with lightweight, self-lubricating Nylatron® NSM parts that can run dry. 
The results: Using Nylatron® NSM PA6 nylon for these bearings eliminates the need for lubrication, with excellent wear, abrasion resistance, and impact resistance that extend service life. The nylon parts also simplify design – which minimizes the number of required parts, enables easier installation, and reduces manufacturing and maintenance costs. 

PRODUCT: Nylatron® NSM PA6
INDUSTRY: Heavy Machinery
APPLICATION: Axle bearings, kingpin thrust bearings & body pivot bushings
 
---
HEAVY MACHINERY & CRANE BOOM CONTROL
Crane control rod bearing blocks
The challenge: The rod bearing block on a crane was leading to sloppy control of booms, with issues in both tight grip causing lock-up and loose movement causing inconsistent control. Cast iron alternatives added too much weight and required frequent lubrication, while aluminium alternatives galled due to the metal-on-metal interface.
The solution: We replaced the bearing block with one made from Nylatron® NSM, an engineering nylon that meets stability requirements and tight tolerance control while delivering precise and reliable performance within the crane system.
The results: Nylatron® NSM PA6 nylon bearings provide the necessary strength and stability, with no need for lubrication. These parts have excellent machinability even with tight tolerances. Nylatron® NSM's low moisture absorption and superior wear resistance compatibility with the mating surface and extend part life up to 20 times that of alternative parts.
PRODUCT: Nylatron® NSM PA6
INDUSTRY: Heavy Machinery
APPLICATION: Crane rod bearing blocks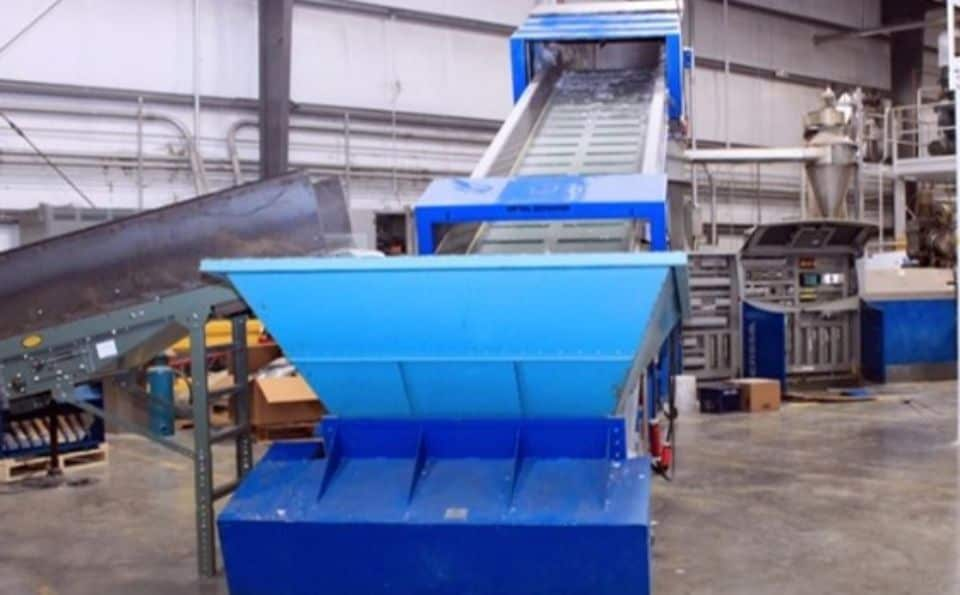 HEAVY MACHINERY CONVEYER BEARINGS
Reducing wear in plastic recycling conveyance
The challenge: The steam and warm production environment in facilities that melt and process plastic waste thins the grease on the metallic bearings. This leads to increased wear, excessive maintenance, and seized conveyors.
The solution: We developed low-friction, self-lubricating insert bearings from Techtron® HPV PPS that can be snapped into the existing metallic pillow and flange blocks on the conveyors.
The results: Bearings made from our Techtron® HPV PPS material eliminated the need for lubrication and loss of function due to grease. Even in the steamy production environment, our bearings resist corrosion, retain wear and strength properties, and maintain dimensional stability.
PRODUCT: Techtron® HPV PPS
INDUSTRY: Heavy Machinery
APPLICATION: Conveyor bearings
---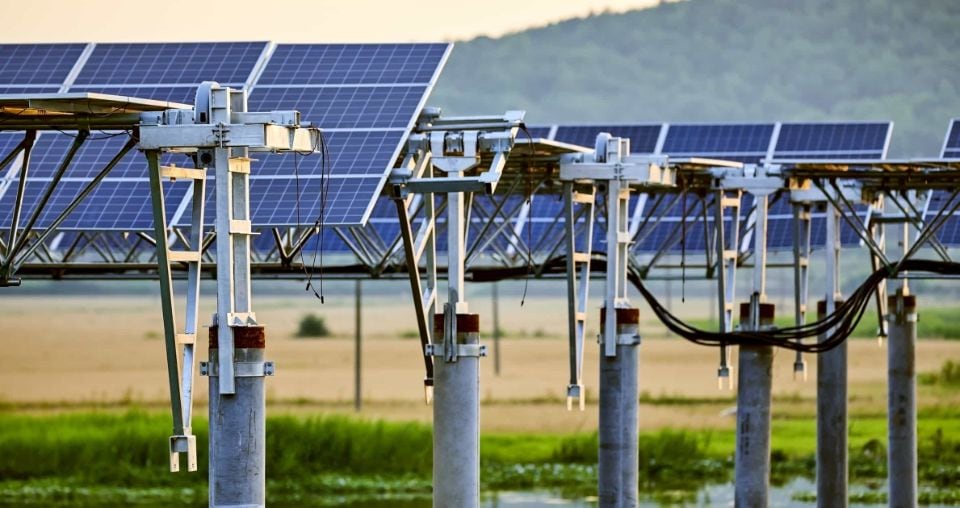 SOLAR ENERGY TRACKING PARTS
Pivot bushings for solar panels
The challenge: Photovoltaic panels pivot to follow the path of the sun, maximizing solar energy absorption. This motion requires a conformal pivot bushing that retains its form amid changing outdoor conditions and long-term UV-exposure.
The solution: A bushing from our TIVAR® UV UHMW-PE demonstrates long-wearing properties and excellent stability in outdoor environments.
The results: Our TIVAR® UV bushings are low-friction, low-noise, UV-resistant, and self-lubricating – the ideal properties for the application. Additionally, the material is resistant to moisture and has self-lubrication that does not corrode or freeze, reducing the need for maintenance despite constant exposure to the elements.
PRODUCT: TIVAR® UV UHMW-PE
INDUSTRY: Energy Generation
APPLICATION: Conformal pivot bushing
Get in touch
Still not sure it's possible?
Looking for something specific? Get in touch with our specialist teams by filling in the contact form. We're ready to meet your next challenge.
Contact us