Strong seals, from dental instruments to underwater vehicles
Sealing and gasket components are essential to ensuring engineering parts and machines function properly, preventing leaks and unsecure closures. The strength of valve seals, labyrinth seals, valve seat inserts, and other gasket components depends on the material they're made from as well as the operating conditions of an application.
Our advanced polymers provide strong seals across applications in many industries, and our portfolio includes materials designed for superior function in many different conditions. With properties like mechanical toughness, dimensional stability, and superior wear resistance, we offer solutions for even the most extreme environments.
---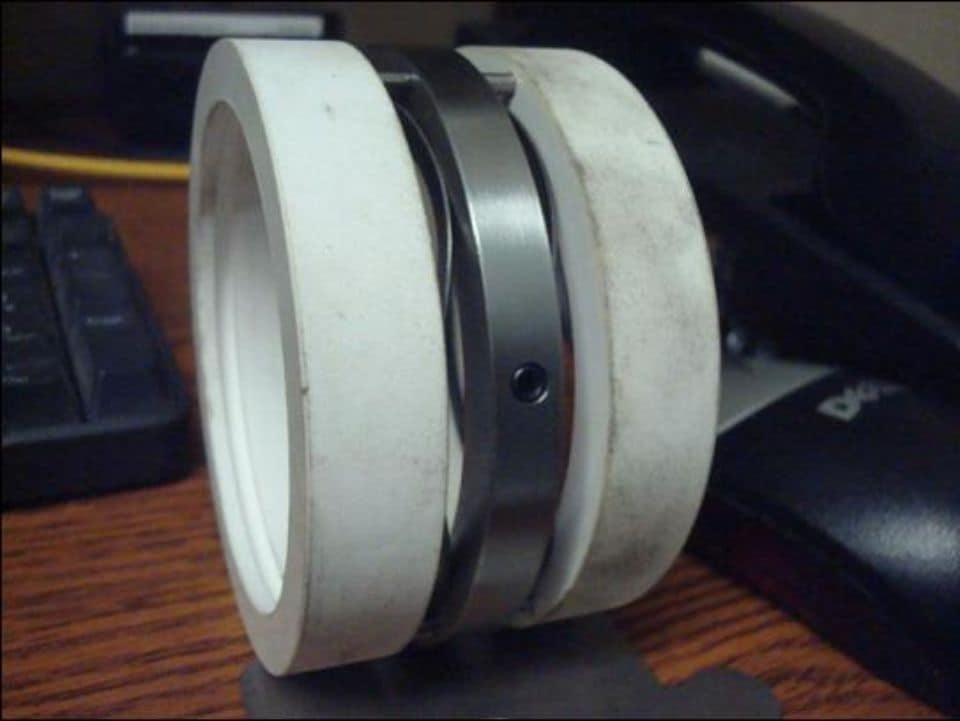 FOOD PROCESSING AIR PURGE SEALS
Seals in rotary airlock valve
The challenge: A particular sugar airlock seal was rated for 4-6 psi, but operated with a blower regularly running above 10 psi. This caused the air purge seals to fail rapidly, leading to leakage and explosion hazards as the sugar dust was atomized in the silo base room.
The solution: Modify the design and material of the airlock seal to operate at or above 10 psi for better performance.
The results: Our Fluorosint® 207 PTFE material exhibits superior wear and high temperature resistance, and using it to create an improved plastic airlock seal led to better and safer performance. The PTFE material is food contact compliant, with excellent sealing performance that enables reduced downtime and maintenance.
PRODUCT: Fluorosint® 207 PTFE
INDUSTRY: Food & beverage
APPLICATION: Sugar airlock seal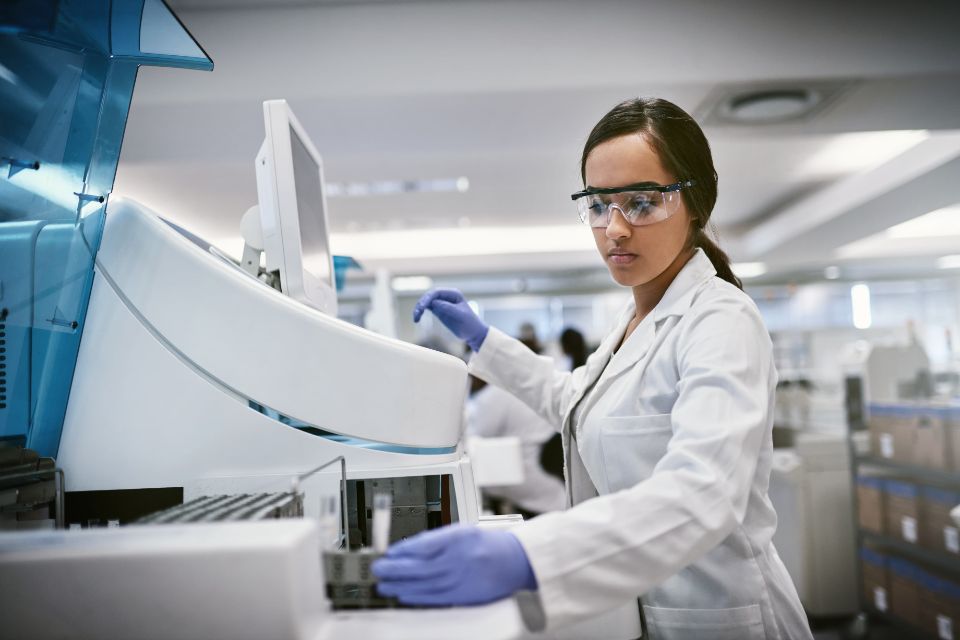 MEDICAL AND DENTAL INSTRUMENT STERILIZATION
Microfluidizer seal
The challenge: In a microfluidizer machine used to reduce the particle size of pharmaceutical liquids, the fluidizer and seal are exposed to repeated autoclaving cycles for sterilization. In previous designs, the seal would shrink considerably after this extreme steam cycle and leak or fail soon after.
The solution: Replace the failing component with a plastic seal made from Fluorosint® 207 PTFE that exhibits better dimensional stability and increased strength over traditional Teflon and polyethylene materials.
The results: Fluorosint® 207 has excellent sealing capability and dimensional stability. Plastic seals made from our PTFE material were able to withstand repeated use in 20-minute cycles within the unit's intensifier pump, which pressurizes the fluid. The PTFE material also has superior autoclavability, as well as resistance to cold flow.
PRODUCT: Fluorosint® 207 PTFE
INDUSTRY: Medical & life science
APPLICATION: Sterilizing equipment and instruments
---
SOLAR ENERGY VALVE SEALS
Ball valve seals for photovoltaic manufacturer
The challenge: Advanced, low-cost, high-efficiency solar cells rely on ball valve seals that in some instances were repeatedly failing, leading to the need for constant and expensive replacement seals that were only available from Europe – posing a supply chain issue for the U.S.-based manufacturer.
The solution: Redesign the valve seals with a PTFE material that exhibits improved stability at high temperatures, to provide better performance and increase service life.
The results: With temperature resistance up to 250°C, plastic ball valve seals made from our Fluorosint® 500 PTFE offer strong chemical resistance and dimensional stability, enabling more reliable operation over a longer part service life. As a U.S. and global supplier, we were also able to lower costs for the U.S.-based manufacturer by switching to Fluorosint® 500.
PRODUCT: Fluorosint® 500 PTFE
INDUSTRY: Energy generation
APPLICATION: Ball valve seals in solar cells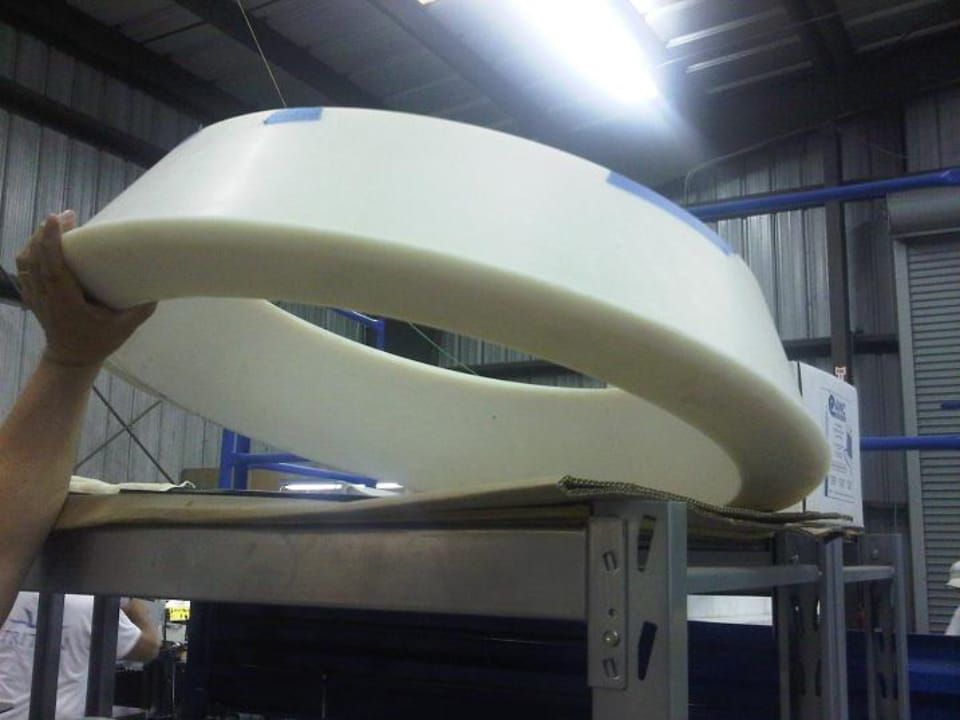 MARINE SEALING COMPONENTS
Triton submarine seal
The challenge: One- and two-man submarines include a top hatch made from an acrylic sphere, requiring a large and highly reliable plastic seal to close securely. The seal material must also meet the specifications of the American Bureau of Shipping.
The solution: Our Nylatron® MC 907 PA6 comes in stock shapes with dimensions large enough to machine into this sizeable seal.
The results: Our Nylatron® MC 907 PA6 requires no lubrication (eliminating costly installation), while also providing the high compressive strength and dimensional stability necessary for the plastic seal to achieve an airtight closure and perform reliably underwater.

PRODUCT: Nylatron® MC 907 PA6
INDUSTRY: Transportation
APPLICATION: Top hatch and acrylic sphere sealing
---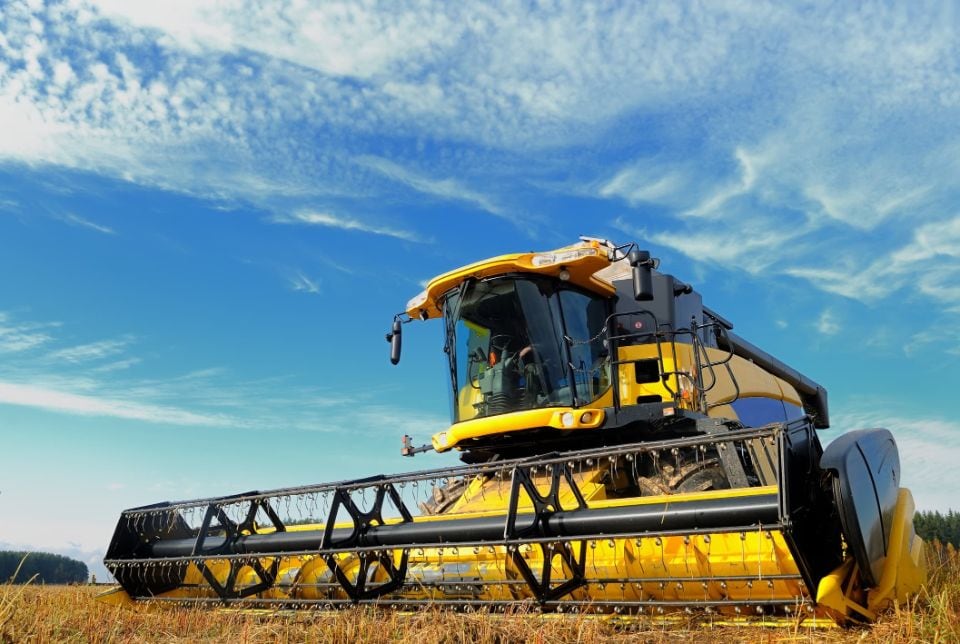 AGRICULTURE & CONSTRUCTION EQUIPMENT
Heavy equipment thrust washer seal
The challenge: Thrust washer seals in agriculture and construction equipment must be reliable and operate over a long service life in aggressive environments.
The solution: Manufacture the thrust washer seals using high-performance nylon to ensure impact, temperature, and wear resistance.
The results: The self-lubricating properties of our Nylatron® NSM PA6 provide the longest wear life of any cast nylon product on the market. Its superior toughness and high pressure-velocity capability to fight frictional heat ensure performance in aggressive environments and extreme loads. The material can be machined in many sizes to fabricate thrust washer seals in various dimensions.
PRODUCT: Nylatron® NSM PA6
INDUSTRY: Heavy machinery
APPLICATION: Agriculture and construction thrust washer seals
Get in touch
Still not sure it's possible?
Looking for something specific? Get in touch with our specialist teams by filling in the contact form. We're ready to meet your next challenge.
Contact us