THERMOPLASTIC RECYCLING IN APPENZELL, SWITZERLAND
High-quality recycled raw materials
At our facilities in Appenzell, Switzerland, we transform your post-industrial thermoplastic waste into high-quality recycled granular.
Applying decades of expertise and the latest recycling technology for sorting, processing, and quality control, we are able to ensure the utmost quality of our recyclate and contribute to the continuous availability of viable recycled granular.
A commercially attractive alternative to virgin plastics, these reprocessed raw materials are put to use in a variety of ways – including in the creation of semi-finished engineering plastic products and shapes with recycled contents.
ISO 9001 certified recycling processes
Focus on recycling high-performance engineering plastics
Global leader in reprocessing PEEK, fluoroplastics, and polyamides
Custom compounding and toll manufacturing with recycled raw materials
Realizing KAITEKI - the sustainable wellbeing of people, society, and our planet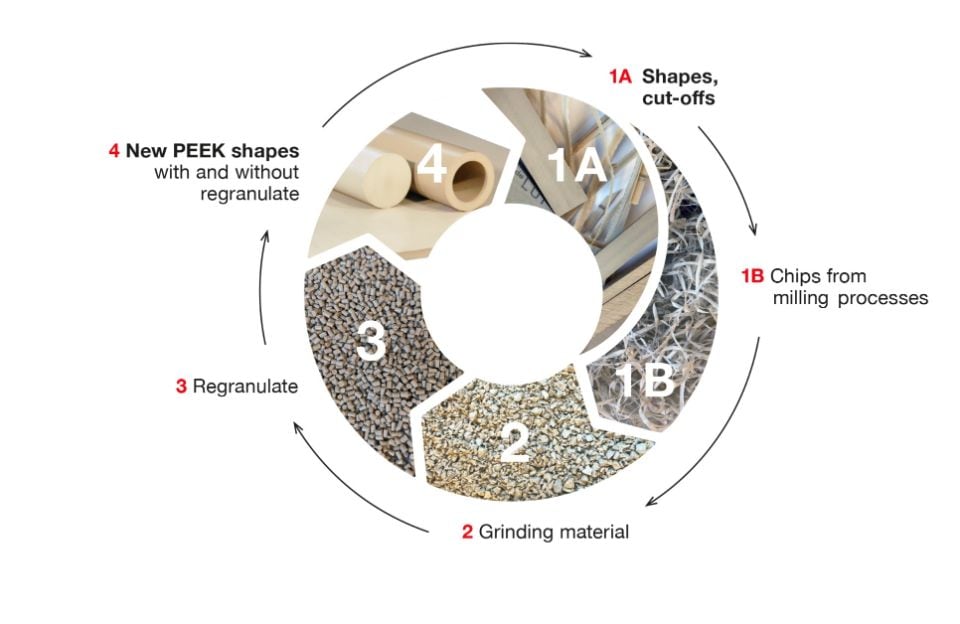 ---
Recycled raw materials
Our recycled granulate products
Our high-quality recycling products are produced according to highest and uniform quality standards.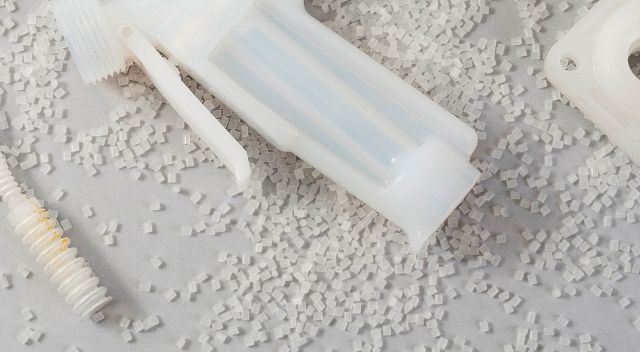 Reprocessed fluoroplastic granules
Mingafluor
Our recycling systems are specially designed to maintain the performance properties of fluoroplastics. Our portfolio includes granules made from:
Polyvinylidene fluoride PVDF
Ethylene chlorotrifluoroethylene ECTFE
Ethylene tetrafluoroethylene ETFE
Perfluoroalkoxylalkane PFA
Perfluoro (ethylene propylene) plastic FEP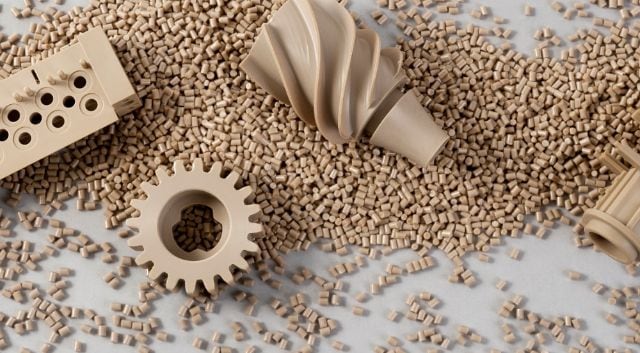 Reprocessed PEEK granules
MingaPEEK
Our proprietary recycling method efficiently washes chips and molded parts to produce the highest quality recycled PEEK granular.
Polyetheretherketone PEEK
Micro PEEK
PEEK compounds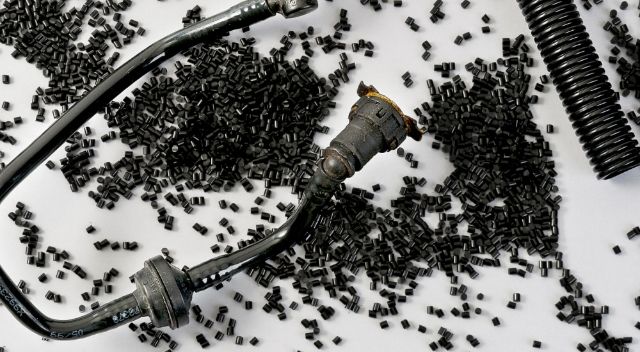 Reprocessed polyamide granules
Mingamid
Consistently high-quality recycled nylon granules produced from clean and sorted, single-stream industrial waste.
Polyamide 11
Polyamide 6
Polyamide 12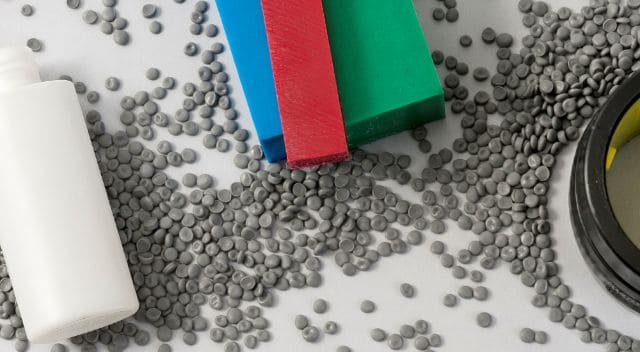 Reprocessed PP and PE granules
Mingalen & Mingaprop
Recycled polypropylene and polyethylene granules for use in both injection molded and extruded parts. 
Polyethylene PE
Copolymer polypropylene PP-C
Homopolymer polypropylene PP-H
---
Our recycling technologies & services
How we guarantee quality recyclate
Professional & customer-centric
Recycling
To allow you to concentrate on your core competencies, we take care of professional recycling and all the necessary tasks for you: 
Disposal including proof of disposal 
Materials purchase (see AEB) 
Provision of containers and exchange containers; Bale press system on request
Compounding, granulation and material processing according to customer requirements
Retrieval of sublots 
Creation of disposal and recycling concepts for your plastic production waste
Grinding, dedusting & demetallizing
Grinding
We take on all standard thermoplastics (for example production scrap, sprues, chunks, large volume molded parts, powders, foils, profiles, filaments) and grind them, including dedusting and demetallization. Select the desired grinding range between 6 mm and 10 mm yourself and you will receive the regrind back on time and packed in octabins or big bags for your production.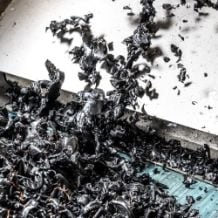 Thermoplastic regranulation
Regranulating
We take over the regranulation of all common thermoplastics, for example from production scrap, sprues or molded parts as well as from ground material. We can even handle materials that are difficult to compound, such as foils or plastics containing fibers. If necessary, the material is homogenized to achieve uniform processing parameters. On request, we can also compound various additives as part of the regranulation according to your production requirements.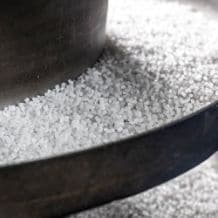 performance additives and coloring
Compounding
We dye granules for you according to any color sample (for example RAL, Pantone, HKS). Because we do so in small batch sizes, your partnership with us can make an important contribution to sustainability, while also simplifying your process and generating economic incentives. We also have competencies in handling additives with special pigments and improving technical properties.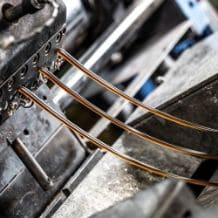 Ensuring purity in recyclate
Sorting and cleaning
Purity is essential to creating economically viable recycled engineering plastics. With a sophisticated system of inspection, analysis, and sorting equipment, we ensure the highest level of material purity in our recyclate. We were one of the first companies worldwide to use X-ray technology to inspect our recycled materials.
A scanner checks the finished plastic granulate grain by grain for metallic and organic contamination under clean room conditions.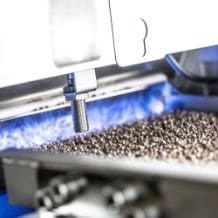 We grind for you
Toll manufacturing
Do you want to regranulate your thermoplastic waste material, but do not have any free capacity at your facilities? Does outsourcing regranulation make sense for economic reasons? Then our toll manufacturing service is the perfect recycling concept for you. 
As a customer, you will benefit from our extensive experience as well as from our professional production area and quality management. We are ISO 9001: 2015 certified and, thanks to the most modern analysis technology, we are able to carry out a 100% inspection of the plastic regranulate.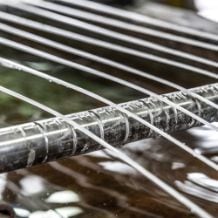 Get in touch
Still not sure it's possible?
Looking for something specific? Get in touch with our specialist teams by filling in the contact form. We're ready to meet your next challenge.
Contact us