Advanced lining materials for any application
In bulk materials handling, linings help reduce friction between the material being transported and the beds, chutes, and storage facilities that it comes into contact with.
Because of the amount of movement across shared surfaces, a lining material needs to minimize friction and resist damage. From parcel distribution to bulk raw materials handling, our custom lining offering helps enable and improve mass flow. Our advanced polymers are self-lubricating and abrasion resistant, improving performance and reducing blockages and downtime.
---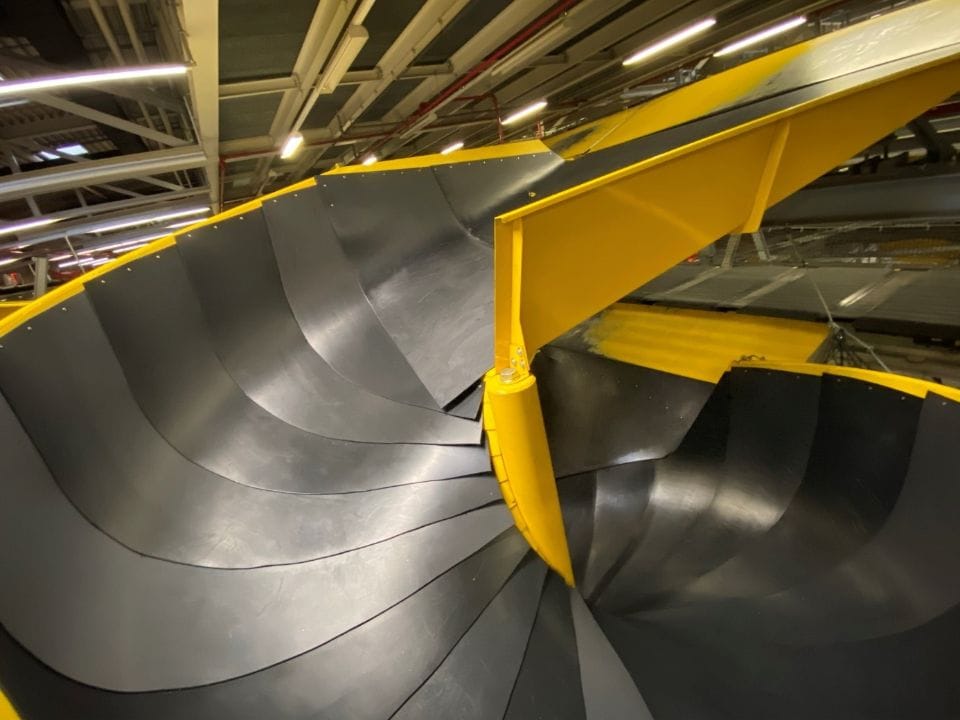 CONVEYING & HANDLING SYSTEMS
Liners for distribution warehouse chutes
The challenge: An automated system transports merchandise to individual trucks via a loop tipper conveyor. The polished stainless-steel chutes were generating too much friction, causing boxes to get stuck in the chute or fail to make it across the roller conveyers and into the correct truck bays. This in turn required manual correction, leading to downtime, delays, and shipping errors.
The solution: A self-lubricating polymer lining with a low coefficient of friction that promotes bulk flow and allows the individual items to slide effectively.
The results: Our impact-resistant TIVAR® DrySlide UHMW-PE lining resolves all blockage issues – including the need for an attendant to monitor operations. The new lining enables the conveyor system to operate fully automatically and eliminates the need to apply costly sprays or waxes.
PRODUCT: TIVAR® DrySlide UHMW-PE
INDUSTRY: Logistics Industry
APPLICATION: Automated distribution chutes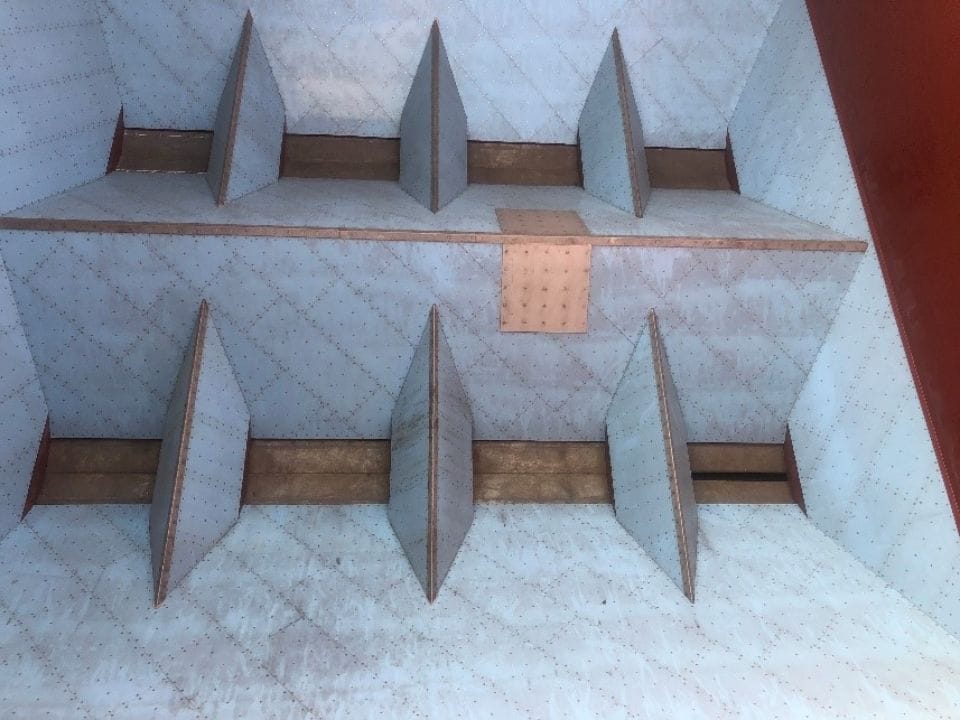 SELF-LOADING & UNLOADING TRANSLOADER
Turnkey installation of flow liners for cargo holds
The challenge: Self-loading and -unloading ships routinely require flow liners in their cargo holds to ensure material flow for continuous self-unloading operation. For two new ships built at a shipyard in China, the owner chose a turnkey liner installation.
The solution: TIVAR® MarineGrade UHMW-PE lining system, 70% pre-engineered and prefabricated kits, and 30% full sheets for onsite installation with supervision.
The results: The turnkey installation of a custom-engineered lining system was the result of seamless global project management across three continents, involving engineering and design, manufacturing and fabrication, and local installation supervision. The 21,500 DWT vessel is operational in Vietnamese waters, serving a local thermal power plant where it transloads coal from a bulk carrier to the onshore coal terminal.
PRODUCT: TIVAR® MarineGrade UHMW-PE
INDUSTRY: Maritime
APPLICATION: Ship cargo holds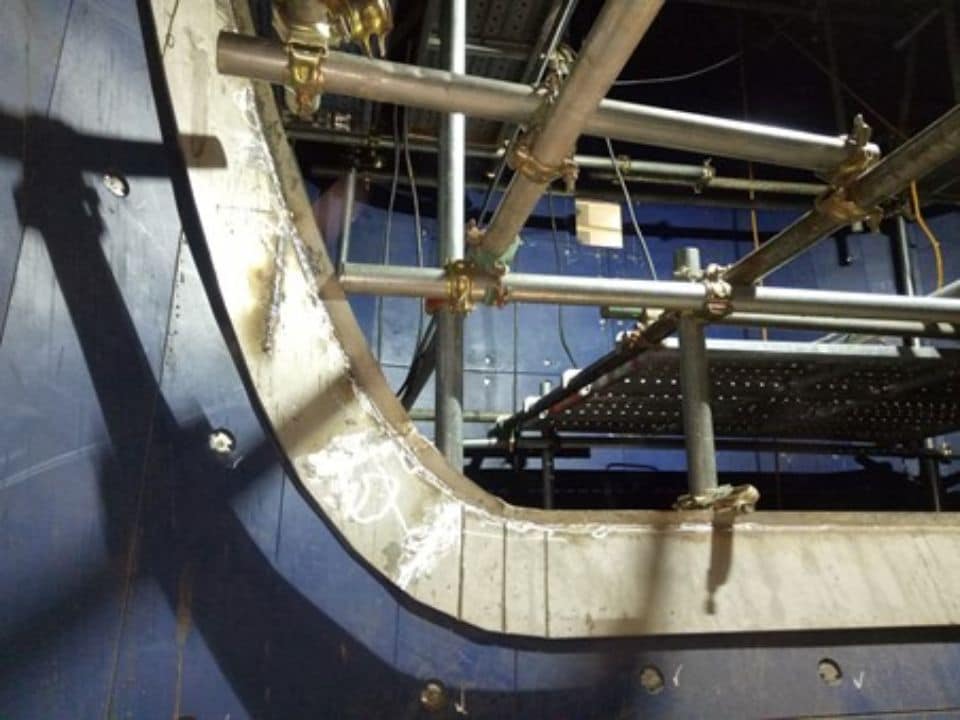 POWER GENERATION & TRANSPORTATION EQUIPMENT
Powerplant coal silo liner & installation
The challenge: To permit lignite coal to discharge in a mass flow pattern, both the design of the coal silos as well as the lining material are taken into consideration. While geometry had been determined, traditional stainless-steel linings were not allowing sticky lignite coal to flow as required.
The solution: A low-friction advanced polymer lining that outperforms steel and enables improved mass flow.
The results: Our TIVAR® 88-2 UHMW-PE improves the release of lignite coal, maximizing flow while also allowing for shallower hopper walls due to a lower coefficient of friction. Fully engineered and prefabricated lining kits were installed with onsite installation supervision in a total of 6 hoppers.
PRODUCT: TIVAR® 88-2 UHMW-PE
INDUSTRY: Energy generation
APPLICATION: Coal silo liner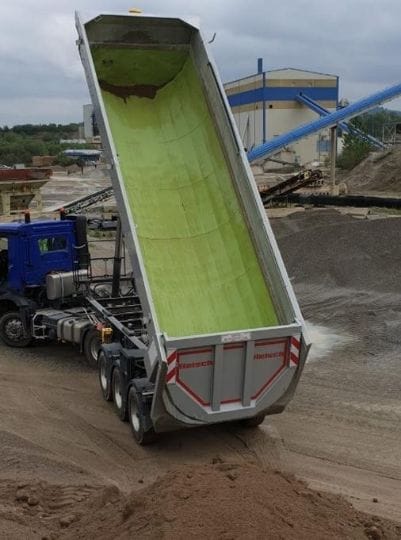 DUMP TRUCK BED LINERS
Semi-trailer truck lining

The challenge: A semi-trailer was hauling typical construction materials with frequent tip-outs per day. Though the trailer was equipped with wear-resistant steel plates to protect the aluminum bed from abrasion, the downside was carry-back when hauling sticky materials. This lead to a reduced payload due to additional weight.
The solution: A lightweight plastic lining material with improved wear resistance that eliminates carry-back, saves cleaning time and weighs less than steel wear plates.
The results: Our QuickSilver® HD UHMW-PE liner eliminates carry-back and has a longer service life than a standard polymer lining material, competing with that of the previous steel liner. The benefit of the time savings and additional payload due to weight made the plastic liner advantageous over previously installed steel liners.
PRODUCT: QuickSilver® HD UHMW-PE
INDUSTRY: Construction
APPLICATION: Dump truck bed liner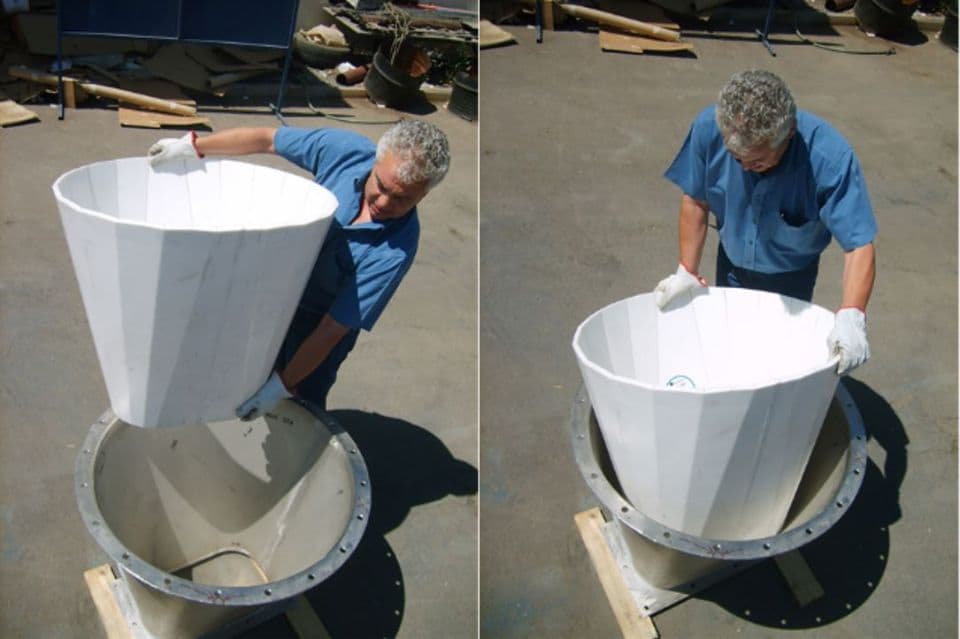 DROP-IN LINER
Seamless liner installation for chemical transfer hopper
The challenge: A chemical processing factory needed a lining material for their transfer hopper that could withstand temperatures of 100°C, promote flow in sticky substances, and eliminate the risk of bulk material contamination through exposure to metallic elements like fasteners or edge protectors.
The solution: A polymer lining material with excellent release properties, service temperature up to 110°C. and a drop-in design without any metallic components
The results: The TIVAR® H.O.T. UHMW-PE lining fulfilled the temperature requirements, promoted flow, and eliminated contamination risks. Furthermore, the fully engineered, prefabricated one-piece drop-in design made for an extremely low-effort installation, thereby avoiding the cost of a conventional, piece-by-piece installation.
PRODUCT: TIVAR® H.O.T. UHMW-PE
INDUSTRY: Chemical Processing
APPLICATION: Transfer hopper liner
Get in touch
Still not sure it's possible?
Looking for something specific? Get in touch with our specialist teams by filling in the contact form. We're ready to meet your next challenge.
Contact us