Lightweight meets durability
Thermoplastics reinforced with glass fibers
Glass-fiber reinforced thermoplastics are a versatile class of materials that offer engineers a distinct combination of high strength, low weight, and affordability. Because of their excellent mechanical performance at a fraction of the weight, glass-reinforced polymers are commonly used to replace metals in structural and semi-structrual applications.
As a global leader in the production of semi-finished composites, the Advanced Materials Division of the Mitsubishi Chemical Group provides a comprehensive portfolio of high-performance glass-fiber reinforced polymers. Beyond simply supplying composite materials, we support your engineering project from initial design to final part: 
Material selection support to choose the optimal composite for your project
Conception & feasibility studies to predict part performance
Detailed design support with consideration to specific material processing requirements
Design of prototyping tools as well as prototype production
Part testing and evaluation, including crash simulations and fatigue resistance
Designing production concepts in close cooperation with molders
---
All Glass Fiber Composites
Our glass-reinforced thermoplastic products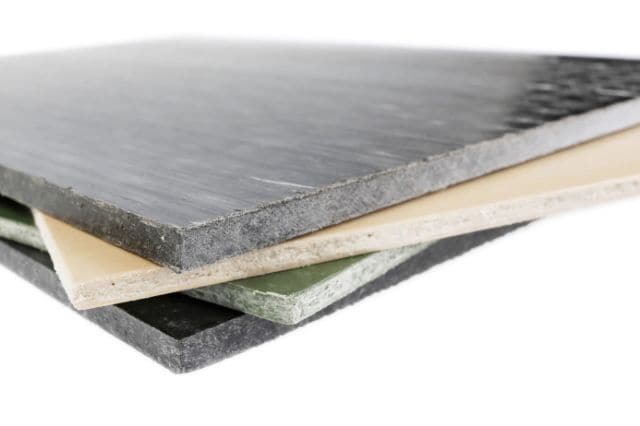 Glass mat reinforced thermoplastics
GMT
These glass-mat reinforced PA and PP panels were developed as lightweight substitutes for aluminum and steel. Exhibiting outstanding impact resistance and benign crash behavior, GMT is frequently used in the automotive industry where it is pressed on an industrial scale into complex 3D semi-structural components.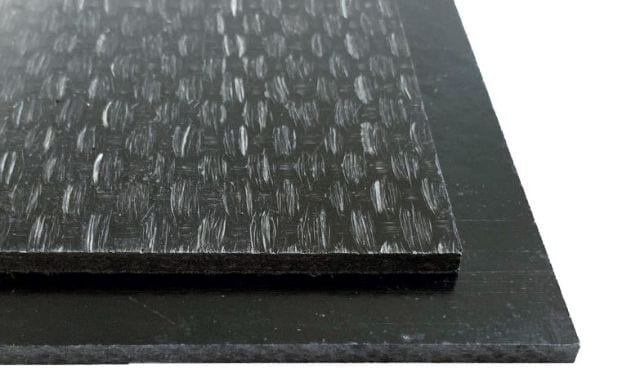 Fabric reinforced thermoplastics
GMTex®
Based on the GMT portfolio, GMTex® PA and PP panels are reinforced with multilayer glass fiber weave technology, providing additional impact resistance, strength, and durability. These moldable composites exhibit outstanding mechanical properties and serve as a lightweight alternative to metal panels in structural applications in the automotive industry and beyond.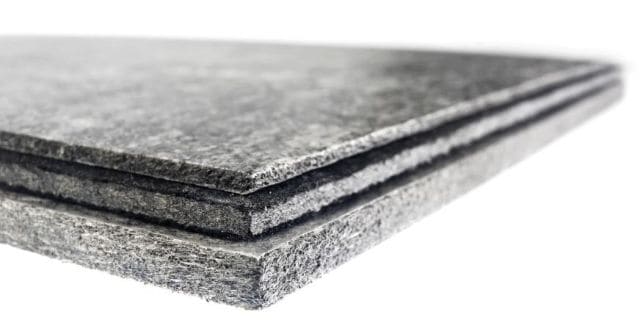 Low weight reinforced thermoplastics
SymaLITE®
This line of special lightweight composites exhibit excellent mechanical and physical properties as well as low thermal expansion. With mixed glass and polymer fibers at its core and a combination of different laminated top layers, SymaLITE® is available as rolls or boards capable of conversion into three-dimensional components by means of low-pressure molding.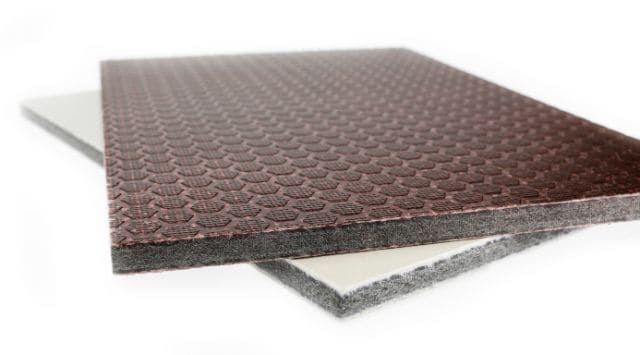 Composite sandwich panels
MultiQ®
Often used as a lightweight alternative to plywood in the building and construction industry. Where plywood exhibits a dramatic reduction in its flexural strength with prolonged exposure to humidity, MultiQ's mechanical properties remain virtually unchanged.
Get in touch
Not sure it's possible?
Get in touch with our specialist teams by filling in the contact form. We're ready to meet your next challenge.
Contact us