Reliable plastic gear materials, from saltwater submersion to power steering
Gear components transmit rotary motion from one location to another, and they are essential to mechanical operation in many applications. Gears must maintain proper function in a variety of conditions, meaning that high mechanical strength, resistance to moisture or chemicals in the environment, and wear resistance are all properties that must be considered during gear material selection . 
From saltwater submersion to power steering applications, we support customers in the design and manufacture of plastic gears. Our high-performance plastic gear materials exhibit corrosion resistance, dimensional stability on machining and operation, noise abatement, and resistance to wear – even in harsh environments. 
---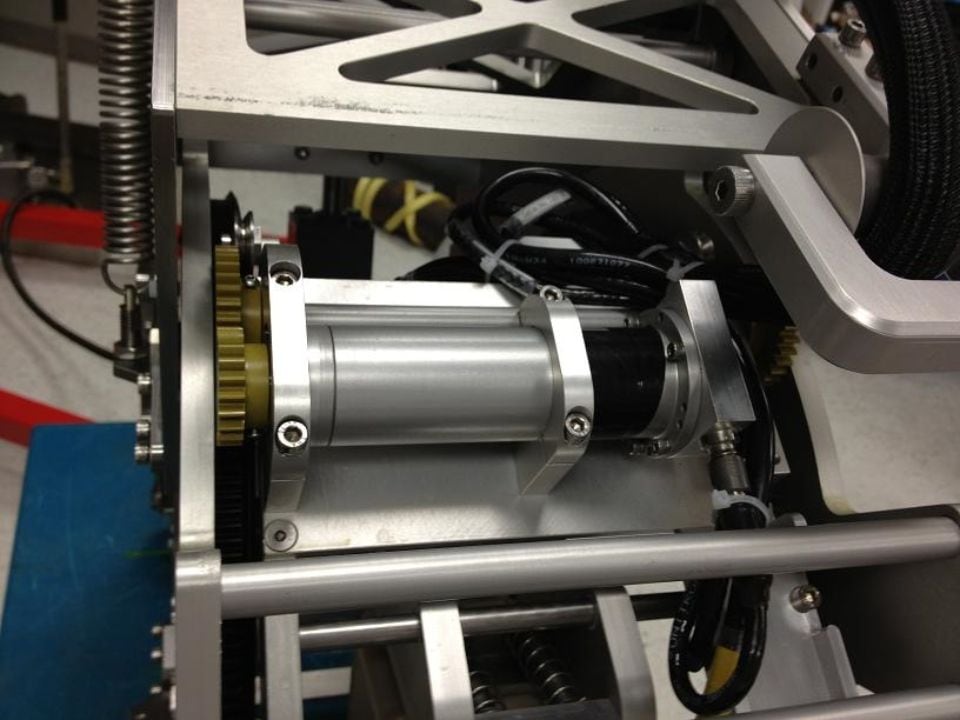 ANALYTICAL EQUIPMENT FOR UNDERWATER INFRASTRUCTURE
Corrosion-resistant saltwater gears
The challenge: The scanning system used for inspecting pipes in underwater applications consists of a series of gears that enable the device to function properly. Since the device is used in seawater, the OEM needed an alternative to steel gears, as steel is prone to corrosion in seawater, and lubrication cannot be applied in the environment.
The solution: We selected our self-lubricating, corrosion resistant Duratron® T4203 PAI to replace the steel components in the scanning equipment.
The results: The Duratron® T4203 PAI gears exhibit high impact strength, mechanical strength, and stiffness. The gear material maintains reliable performance even under the heavy loads and in the extreme operating environment. Additional properties, like resistance to corrosion and self-lubrication, made this PAI grade an ideal material selection for this application.
PRODUCT: Duratron® T4203 PAI
INDUSTRY: Heavy machinery
APPLICATION: Gears in UT scanning system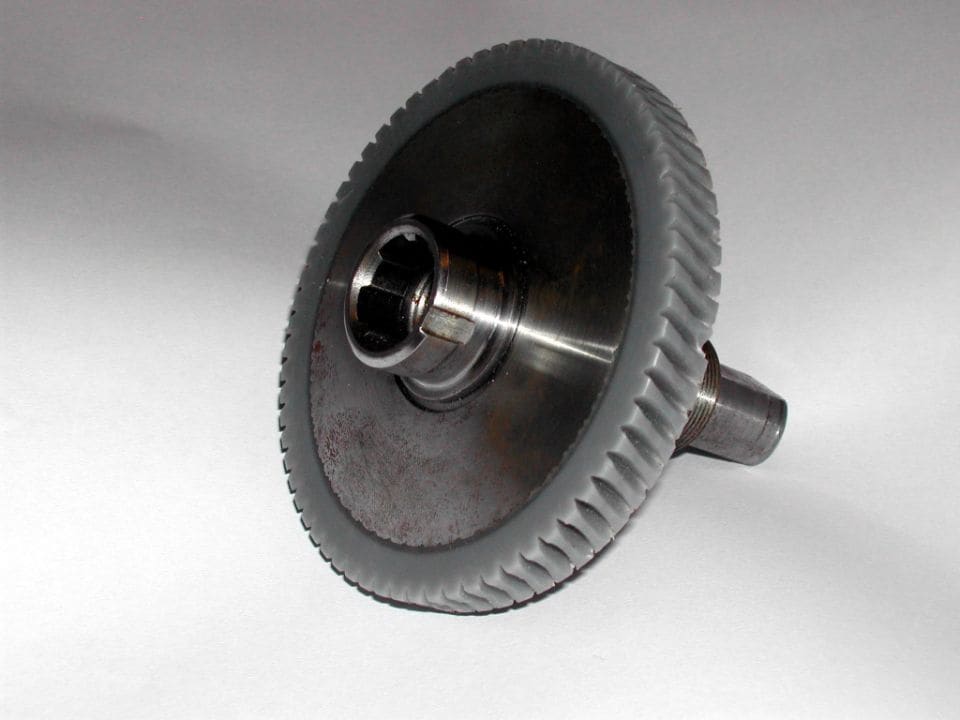 Automotive components
Plastic worm gears in power steering systems
The challenge: The electronic power steering system transmits power assistance from a worm gear into the steering linkage. These components are historically made from steel, but noise and vibration from these gears prompted the OEM to search for an alternative, thermoplastic material for its new worm gear design.
The solution: Worm gears made from our NylaSteel® NSM have superior fatigue strength and provide the lowest coefficient of friction for the worm gear mechanism.
The results: NylaSteel® NSM extended the life of the gear, lasting as much as five times longer than other materials tested, including injection-molded nylon 6/6, nylon 6/12, and Delrin®. The material also has excellent dimensional stability on machining, and the new nylon gear could be rigidly attached to the steel hub using a press-fit assembly.
PRODUCT: NylaSteel® NSM (Nylatron® NSM PA6 + steel ring)
INDUSTRY: Automotive
APPLICATION: Electronic power steering system worm gear
---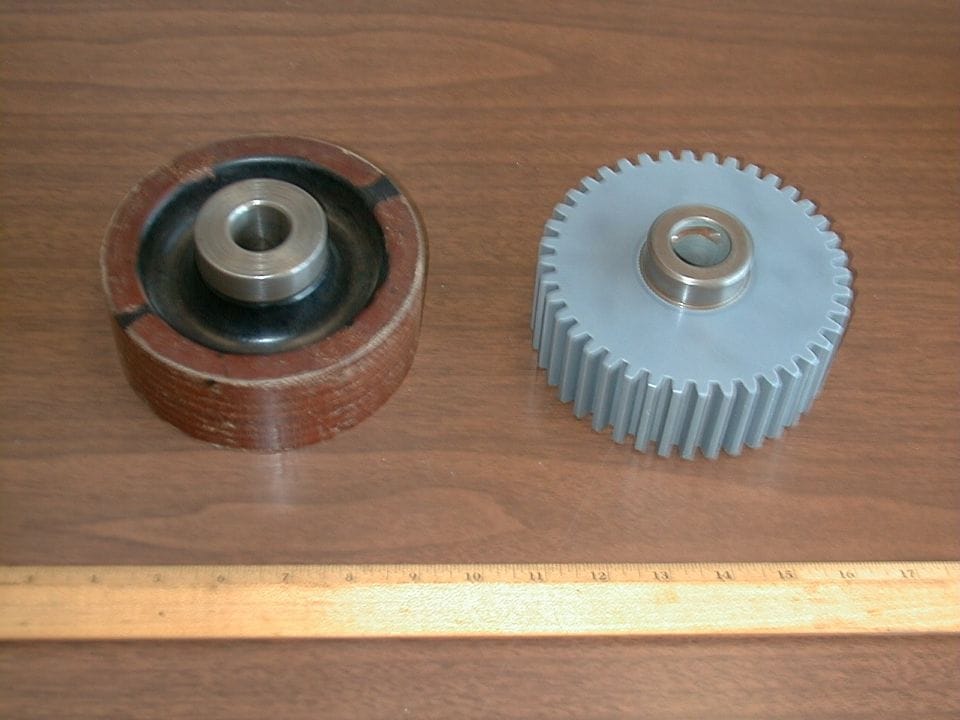 MACHINING & MANUFACTURING
Slip- and abrasion-resistant plastic gears
The challenge: A manufacturer was looking for a replacement material for the phenolic gears in its milling centers. During use, the gears exhibited delamination when exposed to water-based cutting fluids. The manufacturer also reported periodic slippage between the steel insert and the phenolic gear.
The solution: We replaced the underperforming phenolic gears with our Nylatron® NSM PA6, which has both superior abrasion resistance and mechanical strength and stiffness.
The results: Nylatron® NSM PA6 resolved both the issue of delamination and the issue of slippage against the steel mating surface. The new nylon gears demonstrate greater wear resistance, along with low friction and no need for lubrication.
PRODUCT: Nylatron® NSM PA6
INDUSTRY: Heavy machinery
APPLICATION: Gears in CNC milling center

Wastewater treatment infrastructure
Reduced downtime for submerged gears
The challenge: Infrastructure at a wastewater treatment facility included a large metal gear that was often submerged. This created severe maintenance issues, as the gear and mating components were prone to corrosion, which led to frequent failures and costly downtime.
The solution: We developed a custom mold and cast a new gear using our Nylatron® GSM PA6, a nylon material that is lightweight, resistant to corrosion, and withstands heavy wear.
The results: The Nylatron® GSM PA6 nylon gear, which was first cast into a near net shape and then finished with machining, had a significantly increased service life, increasing the overall system efficiency and reducing downtime.
PRODUCT: Nylatron® GSM PA6
INDUSTRY: Heavy machinery
APPLICATION: Wastewater treatment gear
---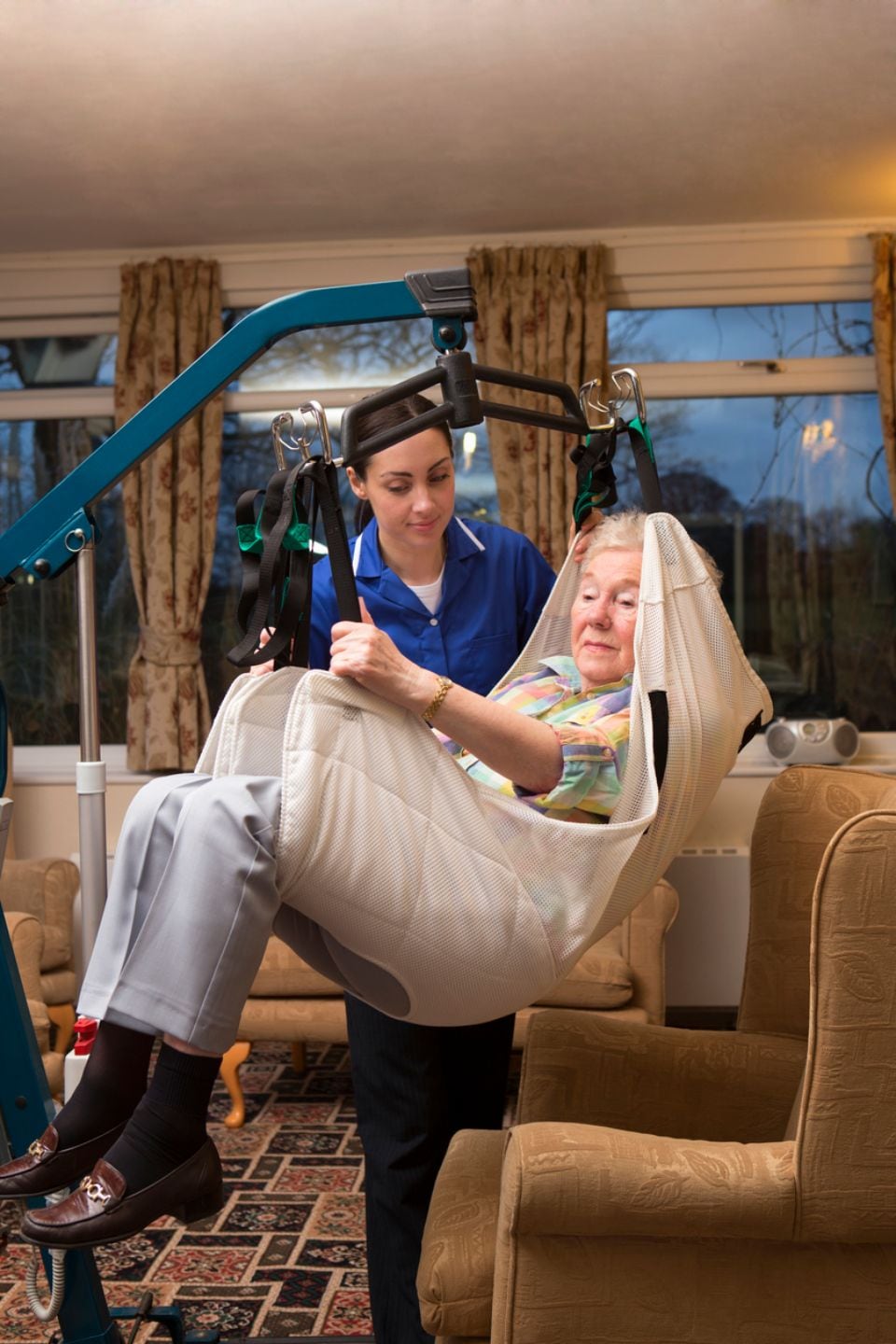 MOBILITY AIDS
Improved operation of ceiling lifts
The challenge: Ceiling lift mobility aids transfer immobile patients from one position to another, such as from a wheelchair to bed. The gear mechanism in this equipment is essential. Worm gears made from aluminum were traditionally used, but were prone to roughness and noisy operation, and often required lubricant.
The solution: We selected our Nylatron® NSM PA6 material to replace the aluminum in the worm gears. This nylon gear material was chosen for its mechanical strength and self-lubricating properties.
The results: The new Nylatron® NSM PA6 components enable smoother and quieter operation of the mobility aid device. The new nylon gears also demonstrate excellent wear resistance, making them an ideal solution for other applications in patient care that involve repeated use.
PRODUCT: Nylatron® NSM PA6
INDUSTRY: Medical & Life Science
APPLICATION: Worm gear in ceiling lift

Get in touch
Still not sure it's possible?
Looking for something specific? Get in touch with our specialist teams by filling in the contact form. We're ready to meet your next challenge.
Contact us