Global material processing technologies
From material manufacturing to finished parts, Mitsubishi Chemical Group is an end-to-end partner with extensive processing capabilities.
Beyond our comprehensive portfolio of advanced engineering materials, our global production facilities enable us to act as your full-service provider, taking projects from idea to market-ready, expertly processed and machined components with improved quality, performance, and lead time.
As specialists in part production, we apply our cross-industry expertise to select the optimal processing method for your specific performance, volume, and cost needs. Our global footprint enables access to a comprehensive range of state-of-the-art production technologies for parts and component manufacturing. No matter the requirements for shape, size, and production timeline, Mitsubishi Chemical Group can support you in transforming raw materials into finished or semi-finished thermoplastic parts.
PRODUCTION & MANUFACTURING TECHNOLOGIES
Our capabilities for polymer component manufacturing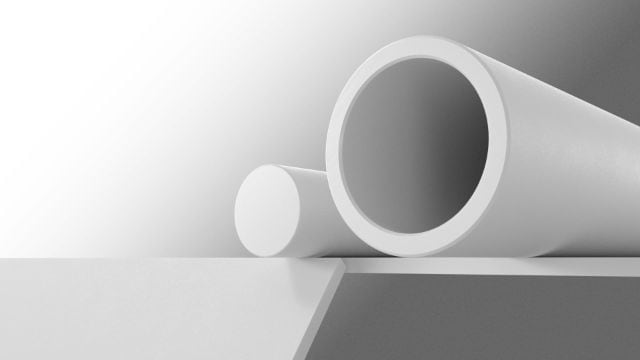 Extrusion
Through melting and forming, our extrusion offering delivers a wide variety of stock shapes such as profiles, rods, tubes, boards, and plates. With state-of-the-art extrusion facilities across the globe, including a sites capable of ram extruded plates, Mitsubishi Chemical Group can offer customers a high level of design flexibility.
Particularly for large parts such as truck bed linings, our extrusion processes are uniquely suited for gauguing tolerances and variances in length, allowing for the creation of initial shapes closer in dimension to the final product.
KEY MATERIALS
Standard plastics (PP, HMW-PE)
Engineering plastics (UHMW-PE, PA, POM, PET, PC, TPE)
Advanced engineering plastics (PEEK, PPS, PSU, PPSU)
Extreme / imidized plastics (PAI, PEI)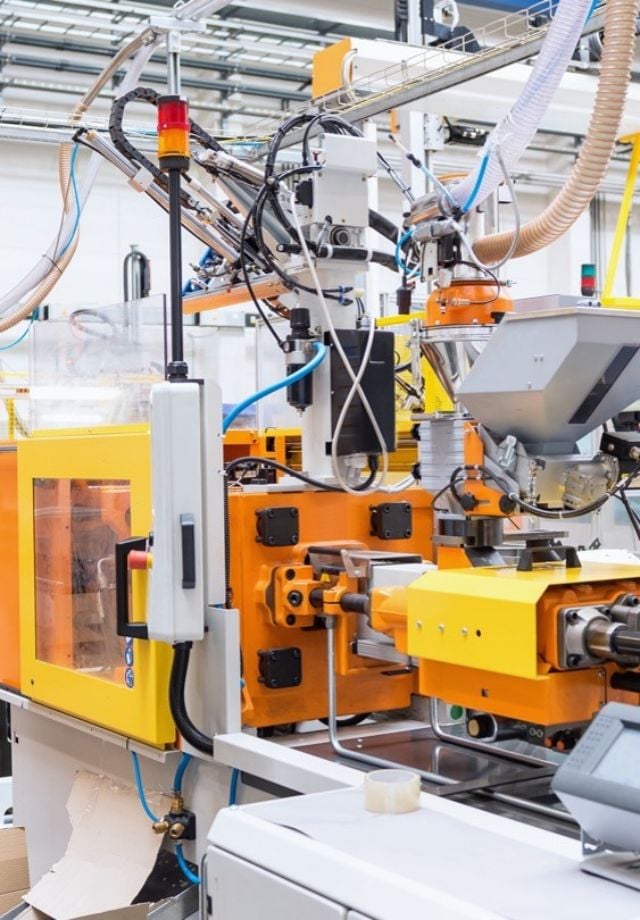 Injection molding
Combining strong engineering and co-development support with highly automated technologies, Mitsubishi Chemical Group is a full service provider for the design and production of injection molded parts for function critical systems. Our sophisticated injection molding facilities enable quality assurance and consistency, encompassing capabilities from component molding, to automated insertion, to overmolding features.
Injection molding is an ideal process for components of critical systems, such as highly complex interfaces, as well as components with a strong influence on user-perception relative to functionality, such as air bag housings and medical OTC devices. Due to the highly automated nature of the process, injection molding generally reduces the time and cost of assembly without compromising on quality, and it is particularly cost effective for large volumes.
KEY MATERIALS
Standard plastics (PP, HMW-PE)
Engineering plastics (UHMW-PE, PA, POM, PET)
Advanced engineering plastics (PEEK, PPS)
Extreme / imidized plastics (PEI)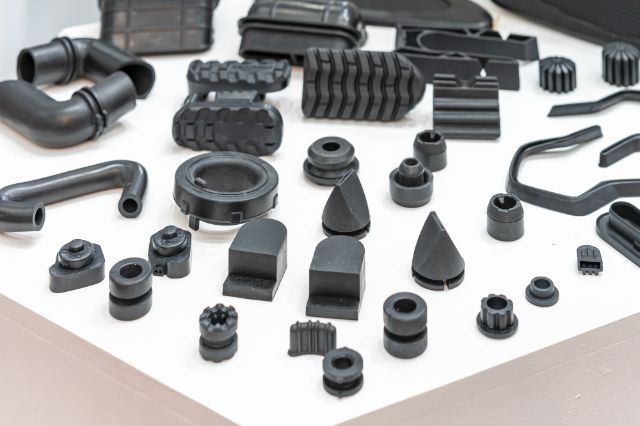 Compression molding
Hot compression molding a method of manufacturing semi-finished products by compressing and heating pre-compounded powder or pellets into a mold. Compression molding typically results in lower stress than extrusion and is an optimal technology for acheiving true flatness and meeting extremely tight tolerances. Compression molding is the only production technology capable for processing our highest-performing, most heat-resistant thermoplastic materials.
In addition to standard compression molding, Mitsubishi Chemical Group has the capabilities to mold custom parts by impregnating long fibers or fiber mats with thermoplastics, typically for automotive applications. We can also create custom in-house formulations using fillers and virgin thermoplastic bases, allowing for greater end-quality control for sensitive applications such as electrostatic dissipative components for semiconductor manufacturing.
KEY MATERIALS
Standard plastics (UHMW-PE, HMW-PE)
Advanced engineering plastics (PTFE)
Extreme / imidized plastics (PAI, PEI, PBI)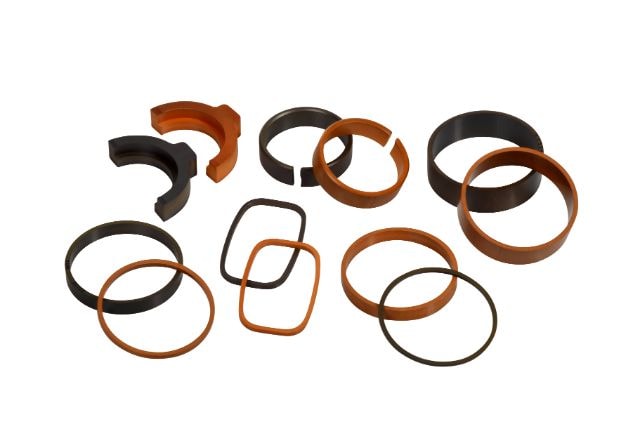 Direct forming near net shapes
Direct forming is a method of compression molding specifically used to create near-net shapes. It is the most cost-effective process for producing parts for high-volume applications (1,000+ parts per year), such as glass handling inserts, torch insulators, hot runner insulators, test sockets, bushings, and bearings. 
In direct forming, a powder is cold compressed in a mold and then sintered in an oven, which fuses the material and establishes mechanical strength. The resulting direct formed parts can be pressed for a finished design or machined as a near net shape, saving time, material, and costs, as the initial shape is much closer to final part dimensions.
KEY MATERIALS
Graphite-filled and unfilled polyimides
High-performance PTFEs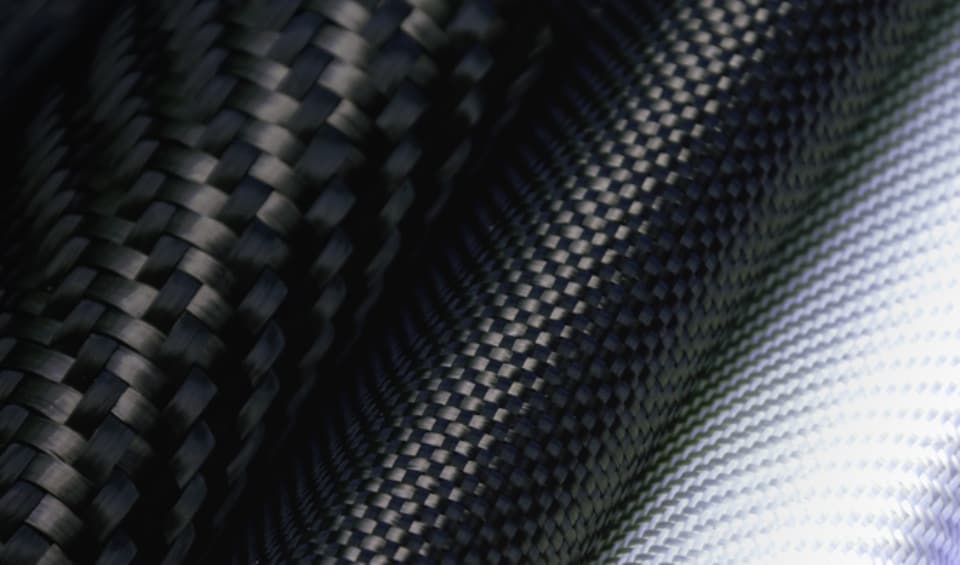 COMPOSITES FABRICATION
Processing expertise for reinforced thermoplastics and composites
Our suite of composite materials are processed with a variety of techniques, including injection molding, hybrid molding, compression molding, form pressing, and autoclave -- giving customers the access to a comprehensive range of possible performance properties and part geometries.
Structural and semi-structural composites with long fiber reinforcement enable excellent component performance in place of metals and metal manufacturing. These composites are processed through our advanced glass mat and weave production technology with material consolidation on a double belt lamination process line. The addition of a long glass fiber reinforcement network, active in all three axes, results in high mechanical strength and crash resistance. Component materials include MGT, MGX, and QTex ograno sheets and SYTex, MYex, and MultiQ sandwich composites.
Our low-weight reinforced thermoplastics, such as SymaLITE, offer leightweight material solutions for interior and exterior applications requiring acoustics, flame resistance, and oleophobic, and/or hydrophobic properties. Our unique non-woven processing techniques use temperature and pressure consolidation through airlay or carde methods, with additional functional layers on top.
POST-PROCESSING SERVICES
Meeting the highest quality standards for machined parts of any size and complexity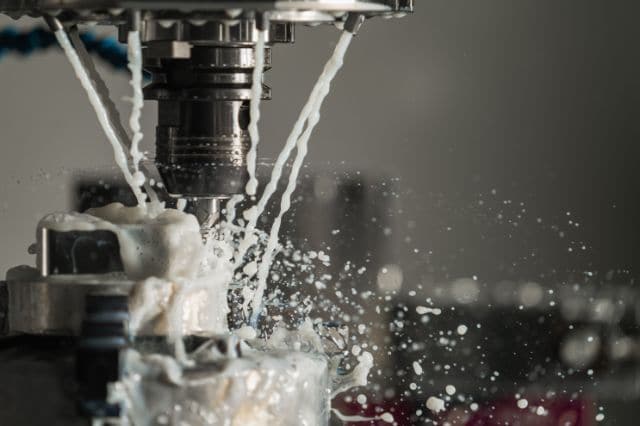 CNC Machining
Mitsubishi Chemical Group has decades of experience in CNC machining for thermoplastic part production, with post-processing capacity in four countries. We offer competitive machining and price-setting while supporting customers from prototype to series production. Through permanent investments in modern CNC machines and an invaluable capability upgrade ability, we can deliver almost all component geometries with very high accuracy, even for extremely tight tolerances.

An automated CNC machining offering allows for high utilization and cost-savings across milling and tuning operations for maximized output. Our combined CNC machines and mill/turn technology reduces machine setup times and enables dynamic machining of single components.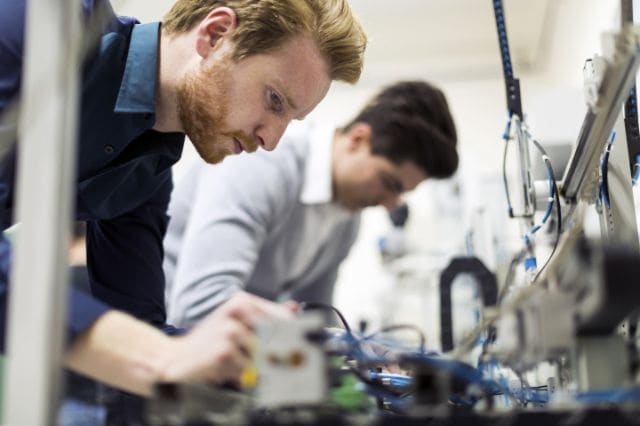 Assembly
We take assembly needs into account throughout the design and production process to ensure our final parts and products meet or exceed your specifications and requirements. Our design assistance offerings begin with understanding the full function of your part, followed by thorough testing in simulated operating environments. As an end-to-end partner, we provide component design, material selection, and final parts production.

Each part is approved by our in-house deburr department, following proprietary procedures and quality control that ensures the highest quality materials and parts, from small batch to large series for manufacturers of any size.
CASE STUDY SPOTLIGHT
Our production services at work for our customers
Expedited production schedule
A global retrofit in record time
A semiconductor OEM needed to retrofit multiple baffle components in every active fabrication chamber at each of their production sites worldwide.
Thanks to our vertically integrated structure and ability to leverage a broad range of part production capabilities, we were able to adjust extrusion schedules and dedicate additional resources and multiple facilities to produce the necessary volume of high-temperature resistant baffles faster and more efficiently than our competitors.
Using a combination of innovative technologies, we were able to machine through an unprecedented number of plates, hundreds per week, to produce top-quality baffles from reliable and high-temperature resistant plastic materials, meeting both our customer's timescales and safety requirements.
Read the full case study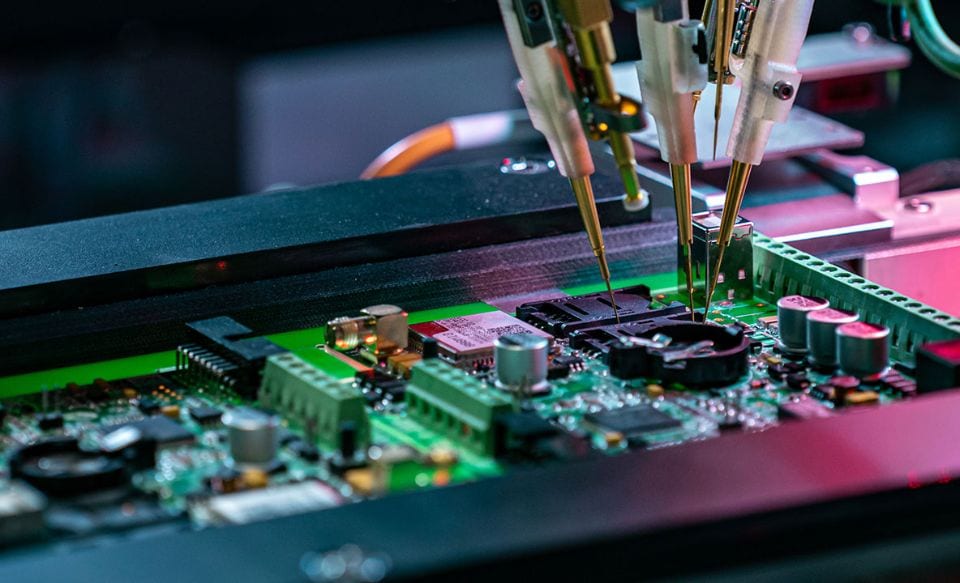 All the quality, half the price
Ensuring quality and cost-effective part production
While in the process of designing a new high-tech cancer screening device that required a complex light guide system, a well-known Healthcare OEM needed help getting their ideas into production.
After extensive testing, we developed a unique injection molding technique that halved the production cost of each part. From perfecting the initial design, to trialling, testing and double-checking the final production processes, our expertise and cross-capabilities meant the OEM was able to ensure the very highest level of quality, while benefiting from the cost-savings of higher production volumes and clever manufacturing solutions.
Read the full case study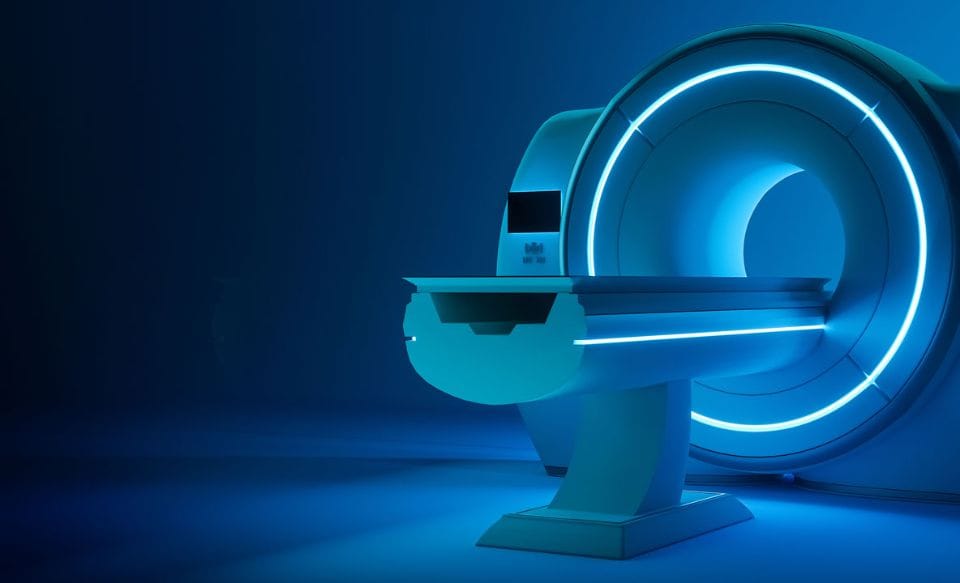 Get in touch
Not sure it's possible?
Get in touch with our specialist teams by filling in the contact form. We're ready to meet your next challenge.
Contact us