Join our customer portal
Get work done with MCAM Connect
At Mitsubishi Chemical Group, we are constantly working to improve your experience as a customer. With our customer portal, MCAM Connect, we're taking our ambitions to the next level. 
MCAM Connect optimizes your workflow, making all your order details and material information directly accessible to you and your organization. MCAM Connect is free to use for all our customers.
---
Key benefits
Why you should use MCAM Connect
---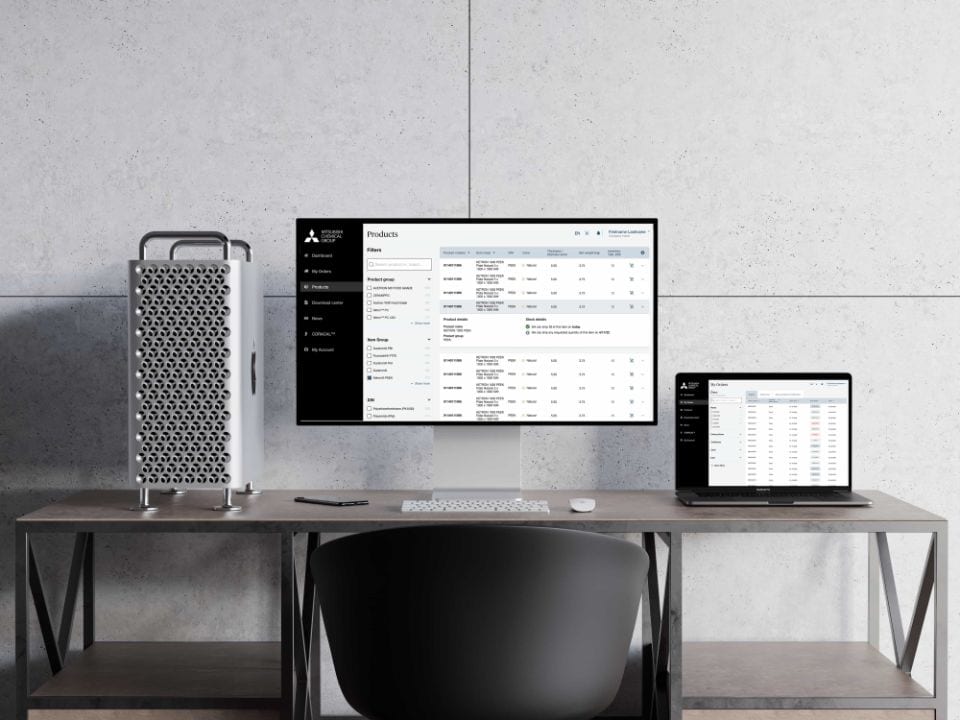 Help us improve MCAM Connect
This is only the beginning
We're constantly working hard behind the scenes to bring new, useful features to MCAM Connect. Our goal is to support you in your daily tasks. 
Got an idea for a new feature? Send your idea/suggestion to support@mcam-connect.com. 
 
MCAM CONNECT TRAILER
Learn more about MCAM Connect
Play video https://www.youtube.com/watch?v=9kSrJqbsCdo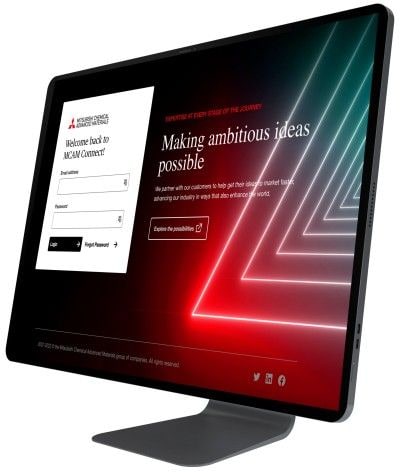 Get started with MCAM Connect
Are you already an Mitsubishi Chemical Group customer?  Would you like to start using Connect? Contact your account manager or sales contact to create an account.
Get in touch
Still not sure it's possible?
Looking for something specific? Get in touch with our specialist teams by filling in the contact form. We're ready to meet your next challenge.
Contact us