Restricting PFAS in engineering plastics
The European Chemicals Agency (ECHA) has recently published a proposal for a new REACH Annex XVII restriction on per- and polyfluoroalkyl substances (PFAS). This proposal expands the definition of PFAS to include over 10,000 chemicals, among them fluoropolymers such as PTFE and PVDF.
Fluoropolymers are used widely across many industries, and the restriction of these materials will have implications for many businesses. Mitsubishi Chemical Group - Advanced Materials Division is closely monitoring the progression of this proposed legislation and its significance for our global customers, production processes, and portfolio of materials containing fluoropolymers.
Until the scope of the new PFAS restrictions has been finalized, this page is meant to help customers who currently use engineering thermoplastics containing PTFE or PVDF prepare for the possibility of replacing these materials.
Below you will find information about what we know about the ECHA proposal, which materials are likely to be impacted, and how Mitsubishi Chemical Group can support customers in finding alternatives to PFAS materials.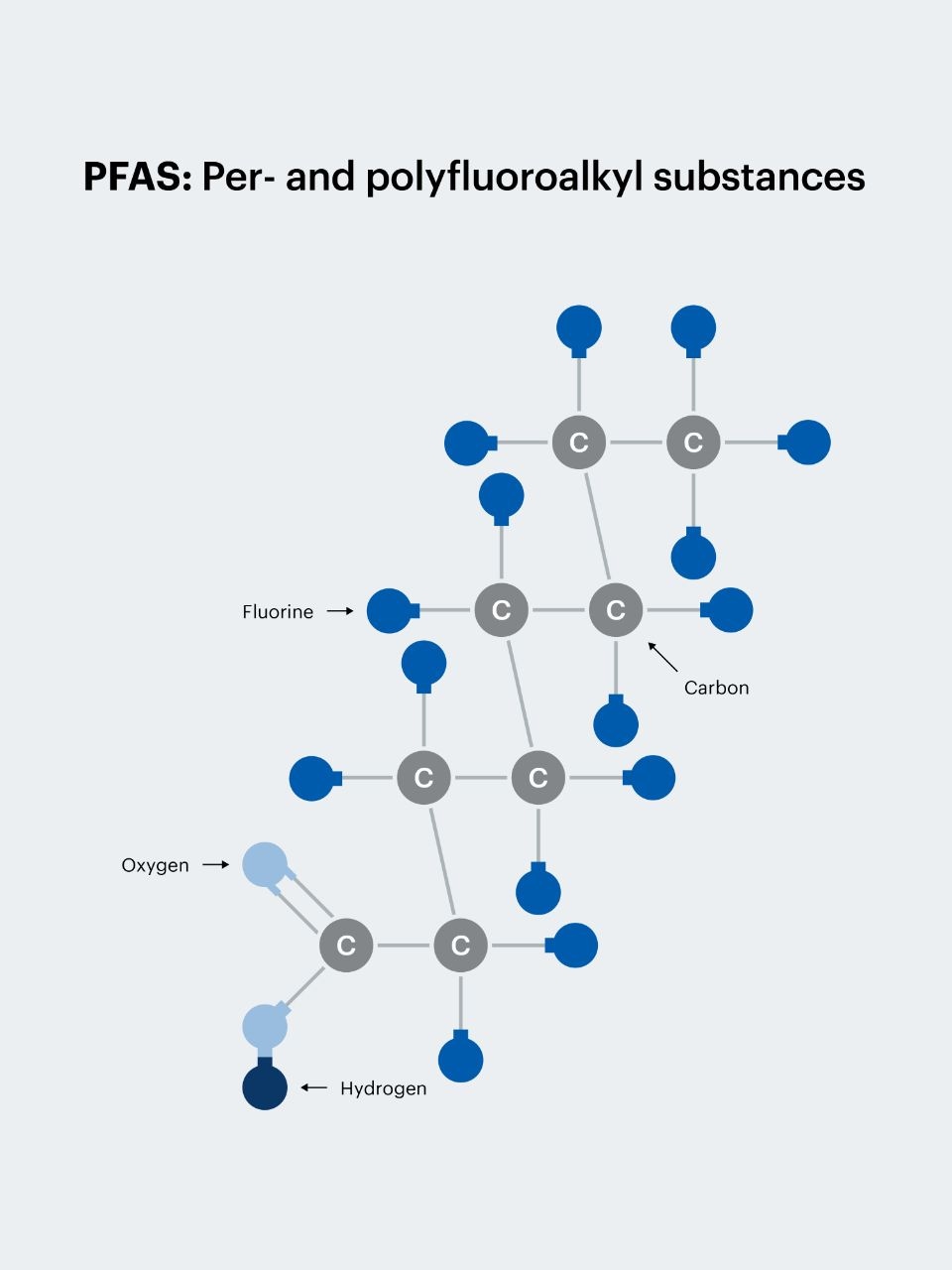 PFAS: WHAT YOU NEED TO KNOW
Common questions about PFAS
PFAS stands for per- and fluoroalkyl substances and refers to a large class of synthetic chemicals that contain at least one fully fluorinated methyl (CF3-) or methylene (-CF2-) carbon atom (without any attached H/Cl/Br/I).

Due to the extremely strong chemical bond between carbon and fluorine in PFAS chemicals, these substances resist degradation to an extreme degree. Their persistent characteristics, combined with their water solubility, make PFAS difficult to contain and dispose of, resulting in high levels of PFAS in soil as well as in surface, ground, and drinking water around the world. PFAS are sometimes referred to as "eternity chemicals," as there is currently no efficient or cost-effective method for removing accumulated PFAS from the environment. Though not the case for all chemicals in this class, some PFAS have shown to be toxic to human health as well as the environment.

The ECHA proposal from February 7, 2023 aims to restrict the manufacture and use of PFAS chemicals in order to slow pollution from these substances and prevent their further accumulation in the environment. A full list of the now more than 10,000 substances subject to impending restriction is available on the ECHA website.

PFAS chemicals possess unique material properties that have found broad use in both consumer products and engineering, enabling critical applications that drive technological advancements.

Fluoropolymers such as PTFE and PVDF are highly resistant to chemical corrosion and high heat, making them suitable for extremely demanding engineering applications involving aggressive chemicals and temperatures. PTFE in particular is widely used for its extremely low coefficient of friction, which makes it an outstanding material for bearing and wear applications.

A number of engineering plastic stock shapes manufactured by Mitsubishi Chemical Group - Advanced Materials Division use PTFE or PVDF as a base material or contain PTFE or PVDF additives. Based on the current ECHA proposal, we anticipate that the following stock shapes are affected:

Acetron® AF Blend / Ertacetal® H-TF POM-H
Duratron® PAI materials
Fluorosint® PTFE materials
Duratron® DF PI, Duratron® DFU PI, and Duratron® TX PI
Ketron® TX PEEK, Ketron® HPV PEEK, and Ketron® Sterra™ HPV PEEK
Semitron® ESD 500HR PTFE
Semitron® ESD HPV PEEK
Ertalyte® TX PET
Techtron® HPV PPS

At this time, we are unable to conclusively state whether this list of affected products is complete. We will continue to monitor developments in the proposal closely to keep this list up-to-date.

Due to the unique property profile of fluoroplastics, there is no single polymer with a PFAS-free composition that might replace it in every application. If you are looking to replace a PTFE- or PVDF-containing material, we recommend starting with a detailed analysis of the thermal, chemical, and mechanical requirements of your application. Furthermore, it should be noted that replacing the material of a part often results in the need to change its design as well.

Because we offer the market's broadest range of engineering plastic shapes, Mitsubishi Chemical - Advanced Materials Division is in a unique position to help you navigate the transition away from fluoropolymers. Beyond our portfolio of hundreds of materials with a PFAS-free composition spanning diverse performance profiles, our technical services department is available to assist you with material selection, design considerations, and processing options.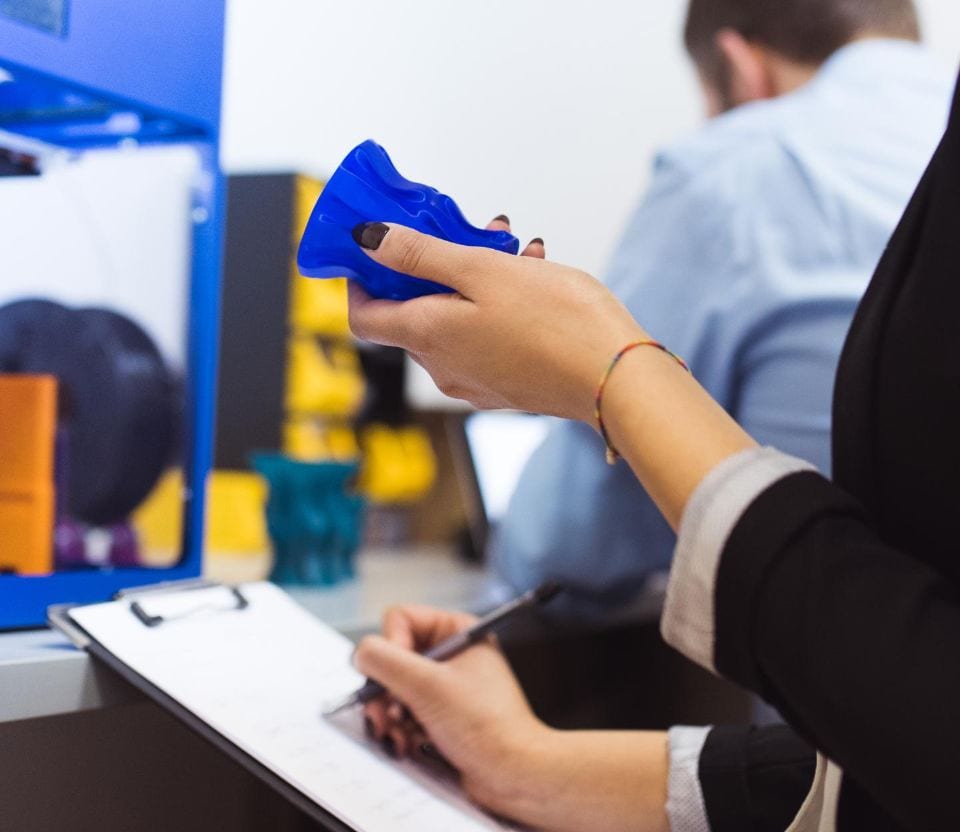 Finding PFAS alternatives
Supporting you through this transitioning
Because materials like PTFE and PVDF are so widely used in both industrial and commercial products, the impending restriction of fluoropolymers will have sweeping consequences for many businesses. Mitsubishi Chemical Group is committed to supporting customers through this transition.
Providing transparency about PFAS-containing products
Introducing tools and documentation to help you quickly assess whether a product has PFAS in its composition
Monitoring developments in ECHA and REACH restrictions on PFAS
Consulting on material selection to help customers find suitable materials without PFAS in their composition
Developing replacement materials with similar performance profiles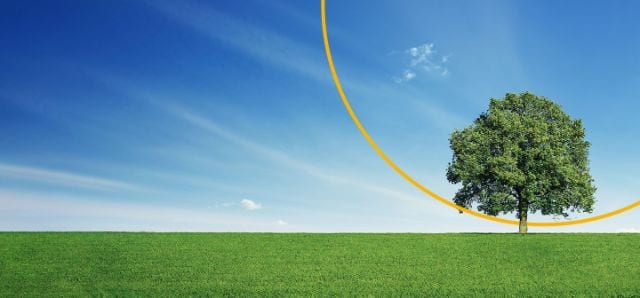 OUR KAITEKI PHILOSOPHY
The sustainable wellbeing of people and the planet
Learn about KAITEKI, the philosophy that guides our company.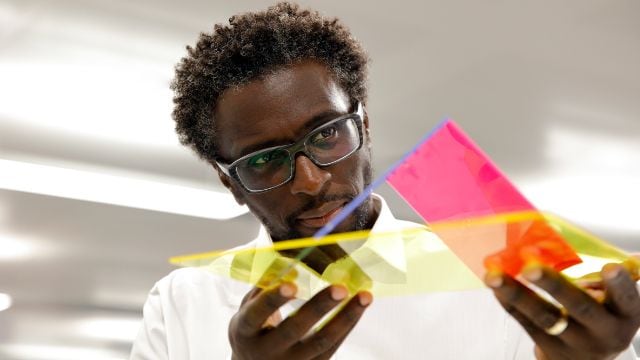 Our Services
Plastic material selection
Whether you're replacing an existing material or pioneering a new application, we help you make optimal material selections that meet your needs for performance, compliance, supply chain, and sustainability.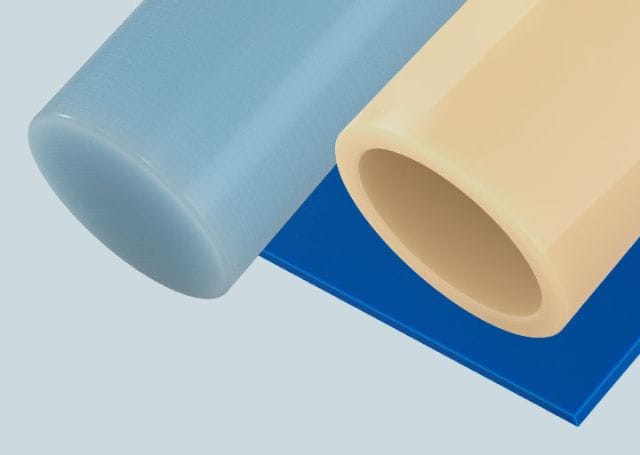 Our products
The market's broadest portfolio of thermoplastic shapes
No matter the performance requirements of your application, you'll find the material you need in our offering of semi-finished and custom thermoplastic products.
Get in touch
Not sure it's possible?
Looking for something specific? Get in touch with our specialist teams by filling in the contact form. We're ready to meet your next challenge.
Contact us