Advanced plastics for the Healthcare industry
As a leading international chemical company, we leverage our global footprint and highly knowledgeable teams to provide comprehensive polymer solutions for medical and life science applications.
In partnering with Healthcare OEMs and engineers, Mitsubishi Chemical Group offers the combined power of high-performance materials, expert compliance guidance, and a global network of modern manufacturing sites including cleanroom facilities and automated technologies. As such, we support our customers with the sophisticated engineering capabilities, global supply chain management, and quality assurance they need to manufacture medical devices that improve patients' lives.
Our pre-assessed, implantable thermoplastic products
Providing a quick and efficient supply of pre-assessed, implantable thermoplastic shapes, from ready-made semi-finished stock shapes to customized products.
Providing a quick and efficient supply of pre-assessed, implantable thermoplastic shapes, from ready-made stock products to customized semi-finished products.
As part of our larger offering for the global Healthcare industry, we provide pre-assessed biocompatible, implantable products and specialized production technologies that embed safety and performance. With a comprehensive line of fully traceable, pre-assessed biocompatible materials, as well as the global manufacturing infrastructure to ensure business continuity and surety of supply, the MediTECH® division of Mitsubishi Chemical Group gives engineers and OEMs reliable access to the broadest portfolio of implantable thermoplastic products on the market, including leading Chirulen®, Extrulen®, and Zeniva® brands.Providing a quick and efficient supply of pre-assessed, implantable thermoplastic shapes, from ready-made stock products to customized semi-finished products.

Safety risk management is an essential requirement in the development of a medical device as part of the overall conformance assessment that the medical device works as intended. We are committed to an ethical approach in the supply of our materials, with robust quality systems, full traceability, and a flexible offering that will support the manufacturer's risk management process and requirements assessment.
Market's largest portfolio of pre-assessed implantable UHMW-PE and PEEK products with complete traceability from resin to semi-finished product.
Materials and formulations pre-assessed for long-term body and tissue contact (biocompatibility).
Expert technical support and regulatory guidance.
Global footprint and manufacturing locations support business continuity and product availability via globally integrated distribution agreements.
ISO 13485 Quality Management System implemented and certified at the production locations.
Sustainable & ethical business practices.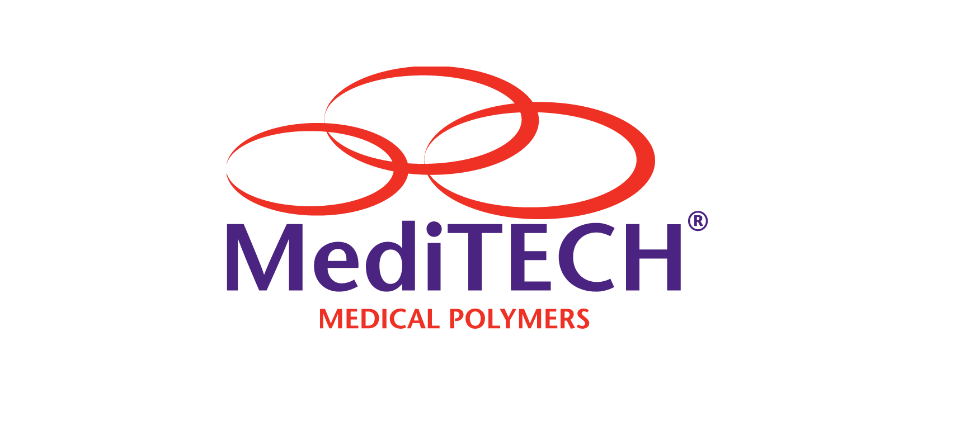 ---
MEDITECH® IMPLANTABLE THERMOPLASTIC SHAPES Mobility hinges on better materials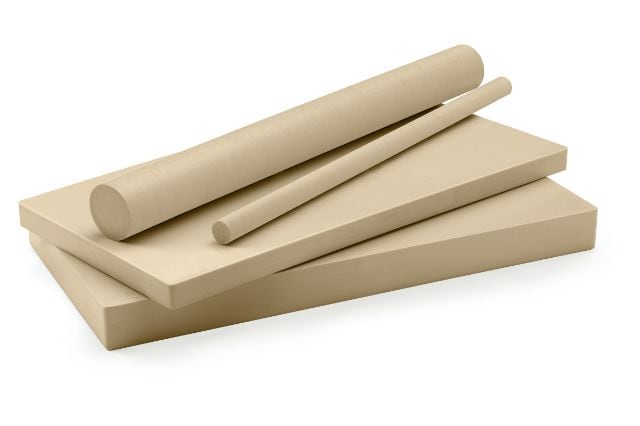 Zeniva® PEEK
MediTECH Zeniva® PEEK is a high-performance biocompatible polymer used primarily for spinal fusion cages, suture anchors, craniomaxillofacial reconstruction, and total knee replacement, as well as dental implants such as abutments, crowns, bridges, and frameworks. Unlike implants made of metal alloys, Zeniva® PEEK implants exhibit a modulus similar to cortical bone – improving the comfort of the patient and extending the lifetime of the implant with greater stability and reduced wear.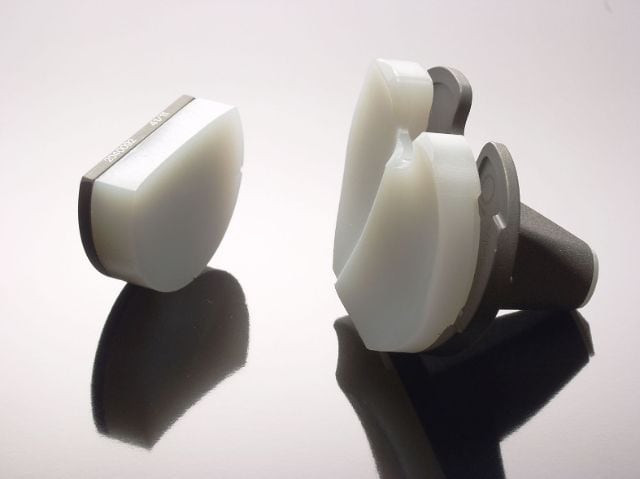 Extrulen® and Chirulen® UHMW-PE
MediTECH is a leading supplier of Extrulen® and Chirulen® UHMW-PE products for the manufacture of orthopedic implants, offering the superior physical and mechanical properties of these premium grade polymers combined with superior cleanliness and consistency. Both ram extruded Extrulen® and compression molded Chirulen® can be enhanced with antioxidants and crosslinking.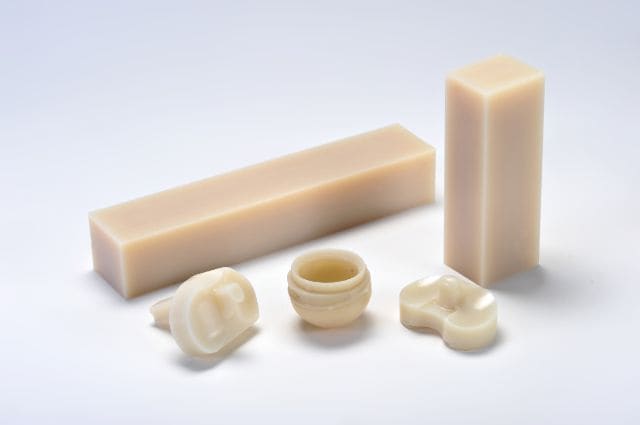 Near-net shapes via Direct Compression Molding
MediTECH's newest manufacturing process capability is Direct Compression Molding (DCM), a technology that enables the production of shapes with dimensions close to that of the finished product. Compared with machining of stock shapes, DCM offers customers in the healthcare industry a production method that optimizes the part yield and reduces the full production process operations. Do you have plans to start a new DCM program? Get in touch. Our experts will help you define the best approach.
Vitamin E and Antioxidants
Antioxidant enhanced Extrulen® and Chirulen® UHMW-PE products
Antioxidants in UHMW-PE products have the potential to extend the wear life of implants through the reduction of oxidation in both standard and crosslinked products. Both Extrulen® and Chirulen® can be enhanced with antioxidants to reduce oxidation potential or to neutralize free radicals generated in irradiation crosslinking. MediTECH can provide industry standard Vitamin E based products, and custom-blend specific antioxidants or differing antioxidant concentrations to meet new industry needs.
Crosslinking capabilities
Crosslinked Extrulen® and Chirulen® UHMW-PE
Crosslinking of UHMW-PE products has demonstrated to increase the wear resistance of orthopedic implants. For example, the balance of wear and mechanical strength is affected by the level of crosslinking and is specified by the energy dose provided. MediTECH can supply products across the full span of irradiation levels to meet customer specific preferences. The crosslinking methods are also customizable with Gamma, E-Beam, and X-Ray potentials to meet customer requirements and application needs.
Where global risk management meets local compliance
Expert support through design, development, and production – all at a global scale.
The human body is complex, and so is navigating the approval and regulatory process for bringing new medical devices to market. We help our Healthcare industry customers evaluate material data (including our biocompatibility pre-assessments) to provide them with a robust and tailored selection of candidate materials for their application and the regulatory requirements to which they adhere.
The MediTECH implantable offering includes products that are produced under ISO 13485 and pre-assessed for biocompatibility, assisting the customer in the selection and application of our products, while also providing full traceability from raw material to semi-finished product. And with manufacturing locations in both Europe and North America, our globally integrated distribution agreements ensure reliable product availability.
GET IN TOUCH
Not sure it's possible?
Get in touch with our specialist teams by filling in the contact form. We're ready to meet your next challenge.

Contact us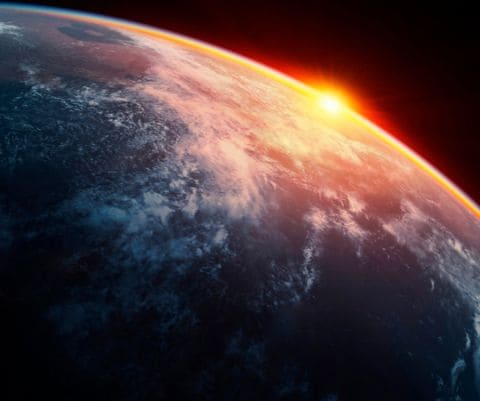 ---
Our industry expertise
Find out what we're making possible in these industries