MediTECH® implantable polymers for orthopedics
Part of Mitsubishi Chemical Group's Advanced Materials Division, MediTECH® is the market's largest portfolio of pre-assessed, implantable PEEK and UHMW-PE stock shapes.
With complete traceability from resin to semi-finished shape, Chirulen®, Extrulen®, and Zeniva® materials are excellent candidates for the manufacture of long-term implants in the fields of orthopedics and dentistry, such as large joint orthopedics, spinal cages, suture anchors, and cranio-maxillofacial implants.
Fast-track R&D - We partner with you to provide support with research, testing, and validation, helping to shorten your product development cycle and get your orthopedic product to market more quickly.
Superior quality - From sourcing only the best raw materials to robust inspection procedures, you can count on our validated processes.
Global responsiveness - A vertically integrated company with a multi-national footprint, doing business with us gives you access to world-wide coordination and surety of supply.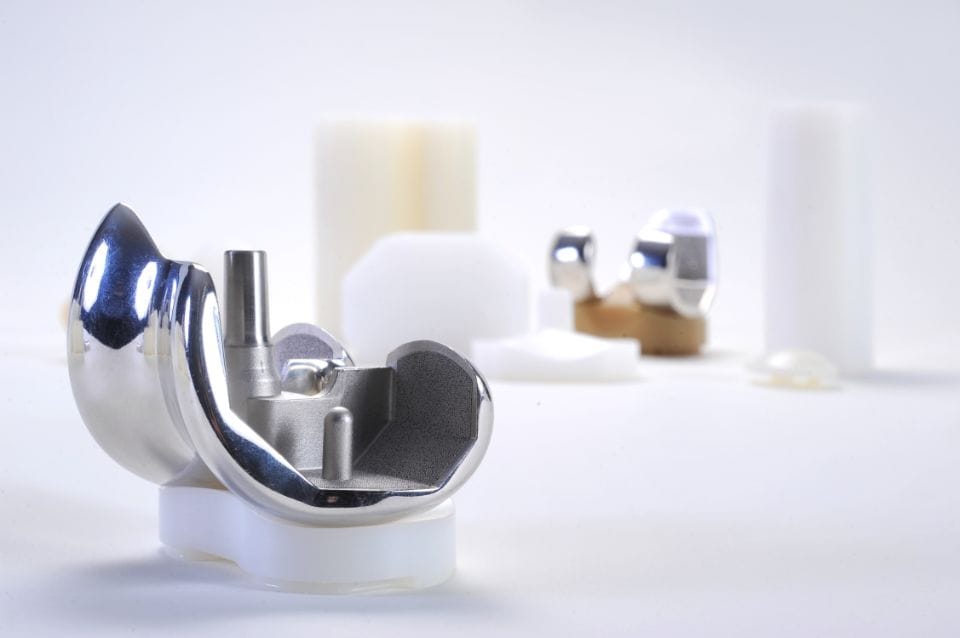 ---
Mobility hinges on better materials
MediTECH® implant materials for orthopedics
Explore the market's largest portfolio of pre-assessed implantable UHMW-PE and PEEK products with complete traceability from resin to semi-finished product.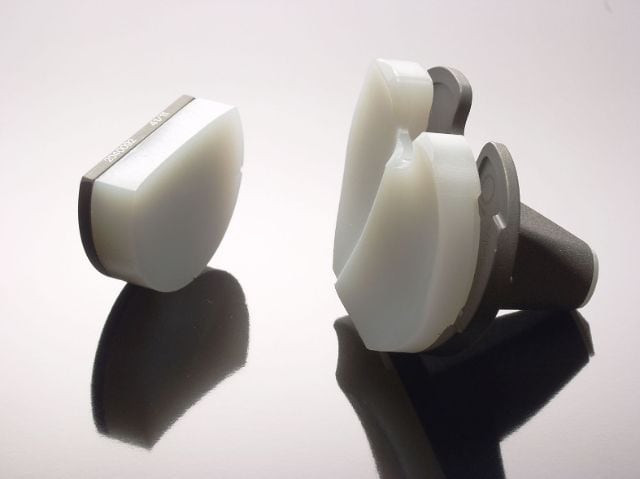 IMPLANTABLE UHMW-PE
Chirulen® and Extrulen® UHMW-PE
MediTECH is a leading supplier of Chirulen® and Extrulen® UHMW-PE products for the manufacture of long-term orthopedic implants, primarily as a dynamic joint liner within hip, knee, and shoulder replacements. These materials exhibit the superior physical and mechanical properties of premium medical grade thermoplastics and are manufactured with superior cleanliness and consistency.
Both ram-extruded Extrulen® and compression molded Chirulen® can be enhanced with antioxidants and crosslinking.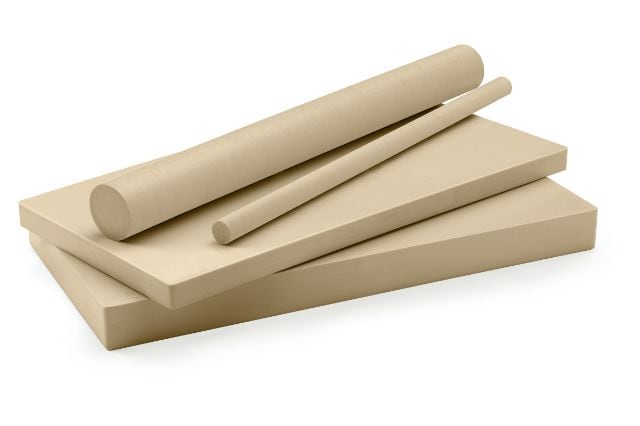 IMPLANTABLE PEEK
Zeniva® PEEK
Zeniva® PEEK is a high-performance biocompatible thermoplastic used in highly loaded static implants. The primary applications for this implantable PEEK material are in medical devices such as spinal fusion cages, suture anchors, craniomaxillofacial reconstruction, and total knee replacements, as well as dental implants such as abutments, crowns, bridges, and frameworks.
Unlike implants made of metal alloys, Zeniva® PEEK implants exhibit a modulus similar to cortical bone – improving the comfort of the patient and extending the lifetime of the implant with greater stability and reduced wear.
Processing and enhancements
Capabilities for implantable polymer shapes
---
Related pages
More about thermoplastics in healthcare applications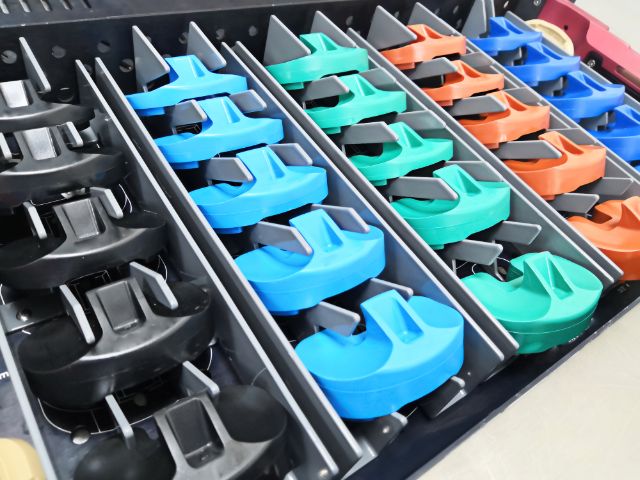 Services for your industry
Our offering for customers in healthcare
Applying relentless attention to technical and regulatory compliance, Mitsubishi Chemical Group offers a full spectrum of thermoplastic solutions for the healthcare industry.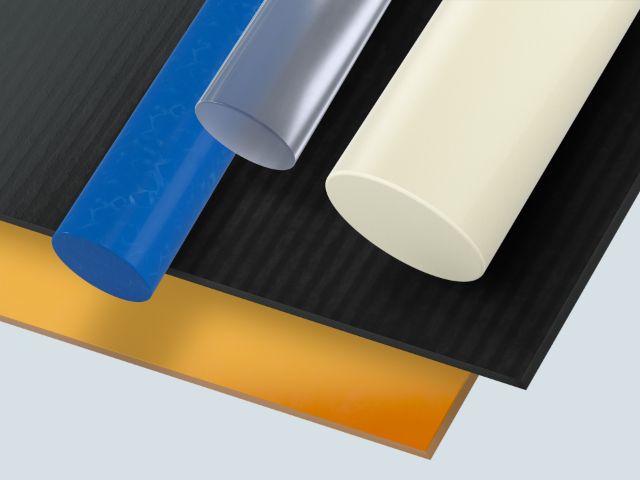 LIFE SCIENCE GRADE SHAPES
LSG materials for healthcare and bioprocessing
Pre-assessed for biocompatibility on both resin and stock shape, the Life Science Grade (LSG) portfolio of plastics encompasses a comprehensive range of high-performance plastics that are excellent candidates for use in short-term body contact and bioprocessing applications.
Case Study
High-volume production of lens parts
A well-known Healthcare OEM needed our expertise and advanced capabilities to get a part for their new cancer screening device from prototype to production without compromising quality.
Get in touch
Not sure it's possible?
Looking for something specific? Get in touch with our specialist teams by filling in the contact form. We're ready to meet your next challenge.
Contact us