Semitron® MPR-1000
Polyamide-Imide
Semitron® MPR 1000 shapes possess excellent heat resistance and low rates of outgassing and erosion in plasma chambers. This high purity material with low ionic content is often chosen for vacuum chamber applications within etch, CVD, and ion implant sub segmentations in the semiconductor and electronics industry.

Semitron® MPR 1000 shows increased lifetime over traditional materials, for example up to 25x over polyimide in ozone in some cases. Due to its longevity, it is specified against traditional materials used in vacuum chamber applications such as quartz, ceramics, polyimides and other engineering plastics.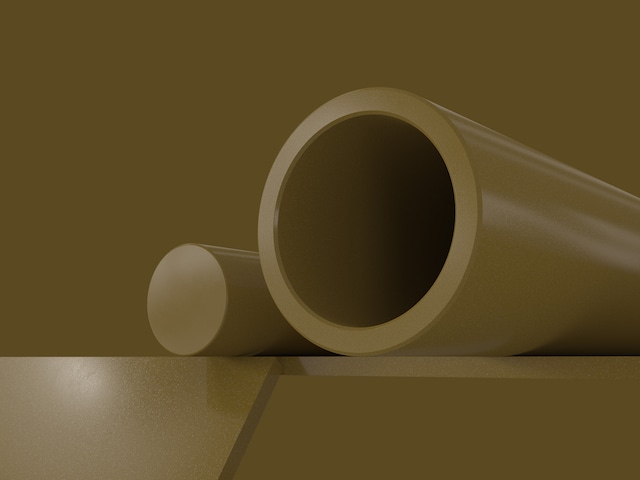 Product Information
---
Material Properties
Low ionic content & low outgassing
Excellent heat resistance
Minimized rate of erosion in plasma chambers
Optimal chip resistance, durability, and machinability
Designed specifically for demanding chamber applications
---
Available Geometries
Semitron® MPR-1000 stock shapes encompass a range of standard sizes in the following geometries: Rod, Plate
Available Colors
Semitron® MPR-1000 stock shapes come in the following colors: Ochre, Black
---
Regional Availability
Availability of products, shapes, and colors may differ by region.