Ertalyte® PET FG
Polyethylene Terephthalate
Produced from our proprietary resin grades, Ertalyte® PET FG (Food Grade) is an unreinforced, semi-crystalline grade that is characterized by its excellent wear resistance, low coefficient of friction, high strength, and resistance to moderately acidic solutions. This grade is capable of sustaining high loads, and retains more of its original strength up to 180° F / 85° C than nylons or acetals. Due to these characteristics and its FDA (compositional FDA 21 CFR § 177.1630) and EU 10/2011 food compliant composition, Ertalyte® PET FG components are a favored solution for bearing and structural applications throughout the pharmaceutical, food processing and packaging, and oil and gas industries.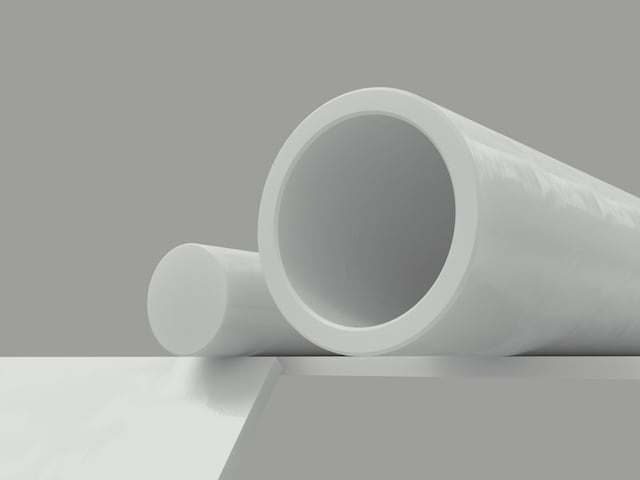 Product Information
---
Material Properties
Excellent wear resistance and low coefficient of friction
FDA 21 CFR § 177.1630 and EU 10/2011 food compliant
High strength
Resistant to moderately acidic solutions
High load bearing capacity
Great strength retention up to 180° F / 85° C
---
Regional Availability
Availability of products, shapes, and colors may differ by region.