Duratron® CU60 PBI
Polybenzimidazole
Duratron® CU60 PBI Polybenzimidazole is the highest performing engineering plastic available from Mitsubishi Chemical Group due to its superior mechanical properties, heat resistance, and mechanical property retention over 400°F / 205°C. It has better wear resistance and load carrying capabilities at extreme temperatures than any other reinforced or unreinforced advanced engineering plastic. This makes this material highly attractive to semiconductor manufacturers for vacuum chamber applications. In addition, Duratron® PBI is ideal for high heat bushings, connectors, valve seats, and probe tip lenses.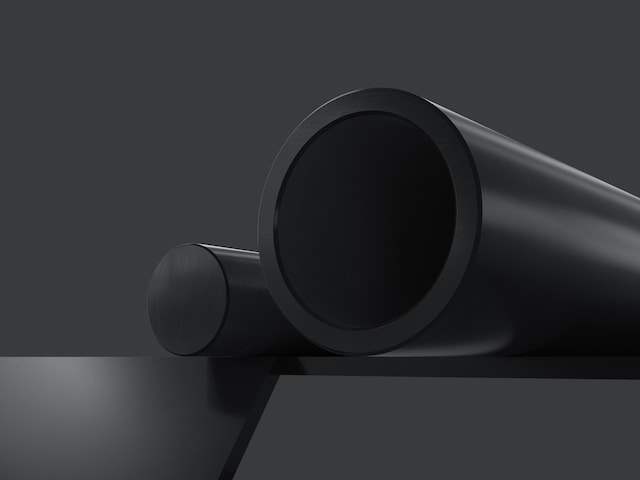 Product Information
---
Material Properties
Highest mechanical properties of any plastic at temperatures over 400°F / 205°C
Market's best wear and load carrying performance in extreme temperatures
High ionic purity, no outgassing except in water
Excellent ultrasonic transparency
Lowest coefficient of thermal expansion and highest compressive strength of all unfilled plastics
---
Available Geometries
Duratron® CU60 PBI stock shapes encompass a range of standard sizes in the following geometries: Rod, Plate, Tubular bar
Available Colors
Duratron® CU60 PBI stock shapes come in the following colors: Black
---
Regional Availability
Availability of products, shapes, and colors may differ by region.