TIVAR® Ceram P UHMW-PE
Ultra High Molecular Weight Polyethylene
TIVAR® Ceram P Ultra High Molecular Weight Polyethylene UHMW-PE self-lubricating, glass-filled shapes excel in applications where high load, high speed, and severe sliding capabilities are required. Easily recognizable by its bright green color, this grade in particular is characterized by its exceptional wear and corrosion resistance, minimal moisture absorption, and high tensile strength over standard UHMW grades, ultimately resulting in increased part life and reduced maintenance downtime. For these reasons, TIVAR® Ceram P UHMW-PE components are prevalent in the agriculture, lumber processing, material handling, and pulp, paper, and steel milling industries.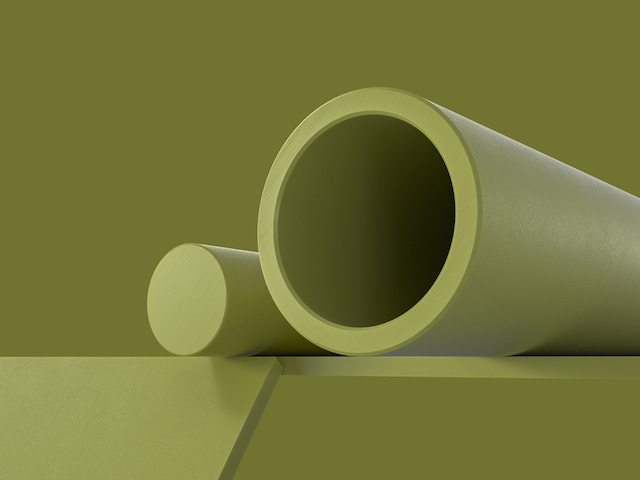 Product Information
---
Material Properties
High load, High-speed, abrasive applications
Reduces noise
Self-lubricating
Corrosion and wear resistant
No moisture absorption
---
Available Geometries
TIVAR® Ceram P UHMW-PE stock shapes encompass a range of standard sizes in the following geometries: Rod, Extruded Profile, Plate
Available Colors
TIVAR® Ceram P UHMW-PE stock shapes come in the following colors: Yellow-Green
---
Regional Availability
Availability of products, shapes, and colors may differ by region.