Acetron® / Ertacetal® H POM-H
Homopolymer Polyoxymethylene
Acetron® Polyoxymethylene POM-H / Ertacetal® H Polyoxymethylene POM-H is a homopolymer acetal grade that offers superior mechanical strength, stiffness, hardness, and creep resistance, in addition to a much lower thermal expansion rate and increased wear resistance when compared to copolymer acetal grades. Due to these characteristics, Acetron® POM-H / Ertacetal® H POM-H excel in a variety of applications including small diameter, thin-walled bushings and bearings, gears, electrical components, valves, and fluid handling components.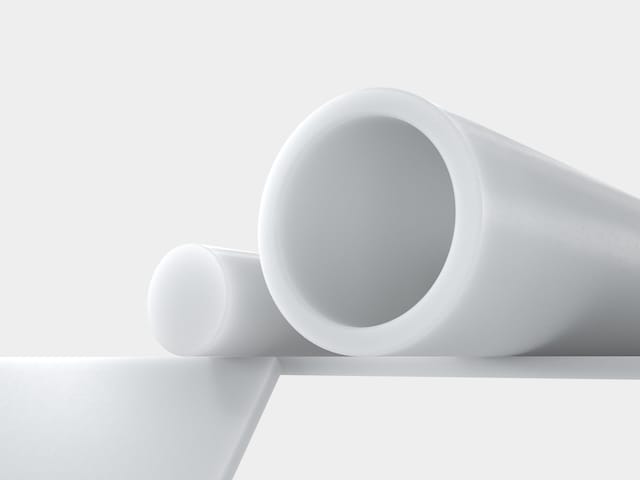 Product Information
---
Material Properties
Excellent mechanical properties allows use of standard fasteners
Excellent stability and machining properties reduce machining cost
Durability of material allows easy installation and removal (low distortion)
Chemical resistance enables very long service lifetime
High impact strength, even at low temperatures
Very good dimensional stability (low water absorption)
---
Available Geometries
Acetron® / Ertacetal® H POM-H stock shapes encompass a range of standard sizes in the following geometries: Rod, Plate
Available Colors
Acetron® / Ertacetal® H POM-H stock shapes come in the following colors: Natural, Black
---
Regional Availability
Availability of products, shapes, and colors may differ by region.