PPS plastics
Polyphenylene sulfide (PPS) is a semi-crystalline engineering thermoplastic that closes the gap in price and performance between standard and advanced polymers. Known for excellent dimensional stability and unmatched chemical resistance, PPS plastics exhibit advanced performance at a moderate pricepoint.
PPS plates, rods, and tubes are highly dimensionally stable, both on machining and in operation, making the material an excellent choice for complex parts with tight tolerances. On top of this, PPS plastics also exhibit outstanding mechanical properties, inherent electrical insulation, and high resistance to heat and flames.
Often used as a lower-cost alternative in applications where PEEK would be over-engineered and metal would be too heavy, PPS plastic excels in applications that require outstanding bearing and wear performance and involve exposure to aggressive chemicals and high temperatures.
Thermal, mechanical, electrical, & chemical properties
Material properties of polyphenylene sulfide
PPS plastic exhibits high thermal stability, allowing the material to maintain many of its other desirable performance qualities over a broad temperature range.

Unless otherwise noted, the following technical specifications are based on tests performed on Techtron® 1000 PPS, a standard, unfilled grade of polyphenylene sulfide shapes from Mitsubishi Chemical Group.

PPS heat deflection temperature

The heat deflection temperature (HDT) is the temperature at which a plastic sample deforms under load. With a load of 1.8 MPa (264 PSI), polyphenylene sulfide does not deform until 115°C according to ISO 75-1/2 or 250°F according to ASTM D648.

Maximum allowable service temperature for PPS

Polyphenylene sulfide parts can withstand a continuous service temperature of 220°C or 425°F (20,000 hours in air).

PPS melting point

PPS has a melting temperature of 280°C according to ISO 11357-1/-3 testing, or 540°F according to ASTM D3418 testing.

PPS thermal conductivity

Thermal conductivity is a measure of a plastic's capacity to transfer heat via conduction. PPS plastics exhibit higher thermal conductivity than PEEK materials, but lower thermal conductivity than PE and PTFE materials.

At 23°C / 73°F, PPS displays the following thermal conductivity values:

ISO - 0.3 W/(K.m)
ASTM - 2 BTU in./(hr.ft².°F)

PPS flammability and fire resistance properties

Polyphenylene sulfide is an inherently flame-resistant material that can achieve UL 94 V-0 flammability ratings without any additional fillers or additives. According to ISO 4589-1/2, unfilled PPS has an oxygen index of 44%.

PPS coefficient of linear thermal expansion

The coefficient of linear thermal expansion (CLTE) is used to determine the rate at which a material expands as a function of temperature.

Generally speaking, PPS displays a lower CLTE than other engineering plastics in a similar price range, such as PET and POM. This characteristic makes PPS an excellent lower-cost alternative to pricier materials like PEEK and PAI in applications requiring great dimensional stability at moderate-to-high temperatures.

Creep resistance properties of PPS

Creep behavior testing is performed to predict the rate at which a material will deform under constant mechanical stress in a given temperature range.

As seen in the graph below, when exposed to many hours at high temperatures, it takes greater stress to deform Techtron® HPV PPS than other common engineering plastics. In terms of creep resistance, PPS is only outperformed by PAI and PEEK materials, which typically come at a considerably higher price point than PPS.

A highly dimensionally stable plastic with great mechanical strength, polyphenylene exhibits ideal mechanical properties for load bearing applications and complex parts requiring heavy machining.

Unless otherwise noted, the following technical specifications are based on tests performed on Techtron® 1000 PPS, a standard, unfilled grade of polyphenylene sulfide shapes from Mitsubishi Chemical Group.

PPS density

Unfilled PPS has a density around 1.35 g/cm³. Reinforced PPS grades typically have a higher density, reaching 1.66 g/cm³ in the case of PPS that is 40% glass-fiber reinforced.

PPS tensile strength

Compared to other engineering plastics in the same price category, PPS plastics exhibit high tensile strength. This means the material can withstand high levels of stress before breaking. Techtron® 1000 PPS has the following values for tensile strength, strain, and elasticity according to ISO 527-1/-2 and ASTM D638:

| Tensile Strength Testing PPS | ISO 427-1/-2 | ASTM D638 |
| --- | --- | --- |
| Tensile strength | 102 MPa | 13,500 PSI |
| Tensile strain at yield | 12% | 3.6% |
| Tensile strain at break | 12% | 20% |
| Tensile modulus of elasticity | 4,000 MPa | 500 KSI |

PPS compressive strength

Polyphenylene sulfide shapes exhibit a compressive strength of approximately 21,500 PSI according to ASTM D695.

Hardness and impact strength of PPS

PPS plastic exhibits good hardness and resilience against impact.

Rockwell M hardness (ISO 2039-2): 100
Rockwell M hardness (ASTM D785): 95
Rockwell R hardness (ASTM 2240): 125
Charpy impact strength (unnotched, ISO 179-1/1eU) - no break
Charpy impact strength (notched, ISO 179-1/1eA) - 2.0 kJ/m²
Izod impact (notched, ASTM D256) - 0.60 ft.lb./in

PPS flexural modulus and strength

With a high flexural modulus and high flexural strength, PPS plastics are good candidates for structural applications where both stiffness and load-bearing capabilities are essential.

| Flexural Testing PPS | ISO 178 | ASTM D790 |
| --- | --- | --- |
| Flexural strength | 155 MPa | 21,000 PSI |
| Flexural modulus of elasticity | - | 575 KSI |

Polyphenylene sulfide is an excellent material for applications requiring electrical insulation properties. PPS has a non-polar and semi-crystalline molecular structure which inhibits the movement of electrons. This leads PPS plastic to exhibit high electrical resistance, making it a poor conductor of electricity.

Unless otherwise noted, the following electrical properties of PPS are based on tests performed on Techtron® 1000 PPS, a standard, unfilled grade of polyphenylene sulfide shapes from Mitsubishi Chemical Group.

PPS electric/dielectric strength

Electric strength, also known as dielectric strength, is a measure of a material's ability to withstand electric stress without succumbing to electrical breakdown. This property is a key factor in determining the level of electrical insulation exhibited by a material.

Unfilled PPS has an electric strength around 18 KV/mm according to IEC 60243-1 or 540 Volts/mil according to ASTM D149.

PPS electrical resistivity

Resistivity describes the ability of a material to resist the flow of electrical currents across its surface and volume. Polyphenylene sulfide exhibits high resistivity relative to other common engineering plastics, making it a great material for applications requiring reliable insulation.

Unfilled PPS exhibits a surface resistivity of 10E12 Ohm/sq. according to ANSI/ESD STM 11.11 and a volume resistivity of 10E13 Ohm/cm according to IEC 62631-2-1.

Thanks to a low rate of moisture absorption, polyphenylene sulfide exhibits one of the most robust chemical compatibility profiles of all engineering materials -- especially for its pricepoint. PPS is an excellent candidate for applications where the following types of chemicals are present:

Strong acids and bases - e.g. sulfuric acid, hydrochloric acid, sodium hydroxide, potassium hydroxide
Organic solvents - e.g. alcohols, ketones, esters, aromatic hydrocarbons
Oxidizing agents - e.g. hydrogen peroxide, chlorine
Hydrocarbons - e.g. fuels, oils, lubricants
Halogens - e.g. sterilize-in-place/clean-in-place, disinfectant, bleach
Moisture and humidity
---
Techtron® polyphenylene sulfide products
PPS rods, tubes, and sheets from MCG
Choose from a wide range of custom formulations that build on the excellent performance properties of PPS to offer specific properties to excel in your most demanding applications.
Techtron® PPS Popular PPS grades
Higher mechanical strength polyphenylene sulfide
Carbon and glass-fiber reinforced PPS grades
Explore carbon and glass-fiber reinforced grades of polyphenylene sulfide that offer improved strength, stiffness, fatigue resistance, and a number of other desirable mechanical properties.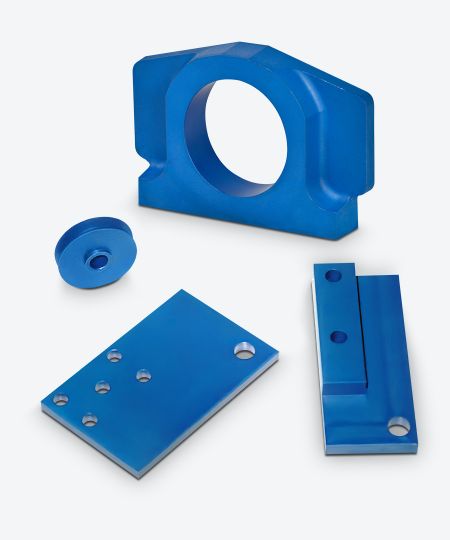 EXAMPLES OF PPS COMPONENTS
Applications of PPS
Between its moderate price point, excellent performance profile, and easy machinability, polyphenylene sulfide is an excellent choice for demanding applications in diverse industries.
Automotive & Aerospace - Engine components, connectors, housings, thrust washers
Electronics - Insulators, circuit boards, connectors
Chemical Processing - Valves, pumps, fittings
Industrial Equipment - Gears, bearings, wear-resistant components
Oil & Gas - Downhole equipment, seals, connectors
Electrical Components - Insulators, coil forms, switch components
Textile Industry - Parts for dyeing and printing equipment
---
Related pages
There's more where that came from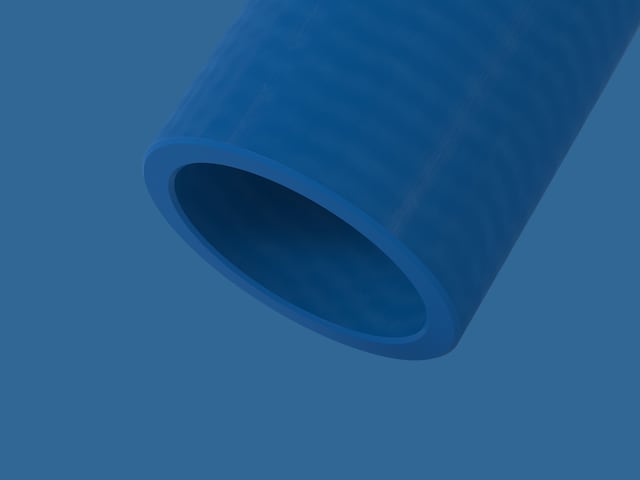 PPS MATERIALS
Techtron® Product Family
Browse the full range of Techtron® PPS stockshapes, including standard grades as well as special formulations developed for specific advanced engineering applications.
Material properties
Dimensional stability in engineering plastics
High-performance, dimensionally stable plastics are engineered to exhibit a low coefficient of thermal expansion, minimal moisture absorption, and low internal stress, helping them retain their form and meet tight tolerances over a range of demanding applications.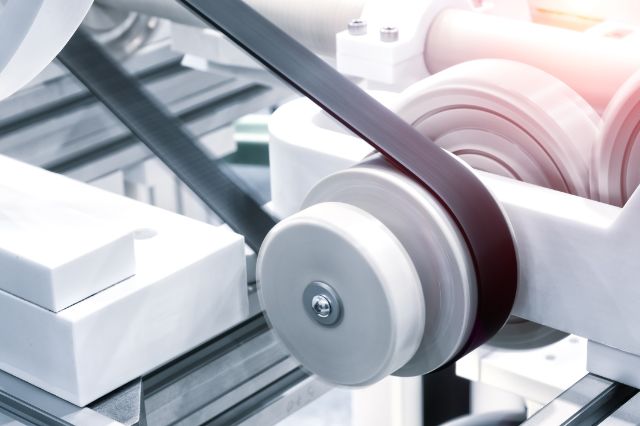 MATERIAL PROPERTIES
Wear resistance in engineering plastics
High-performance engineering plastic materials with a low coefficient of friction help to inhibit mechanical wear and damage, prevent contamination, reduce noise, and minimize maintenance needs.
Get in touch
Not sure it's possible?
Looking for something specific? Get in touch with our specialist teams by filling in the contact form. We're ready to meet your next challenge.
Contact us