Proteus® Homopolymer PP Black
Polypropylene
Proteus® Homopolymer PP Black shapes are characterized by their high strength-to-weight ratio, excellent chemical and corrosion resistance capabilities, thermoforming performance, and zero moisture absorptionThis grade of polypropylene is ideal for chemical processing, food processing, storage, and medical applications. For their performance and compliance, Proteus® Homopolymer PP Natural components are often favored in orthotic and prosthetic devices, pump components, storage tanks, and valve bodies.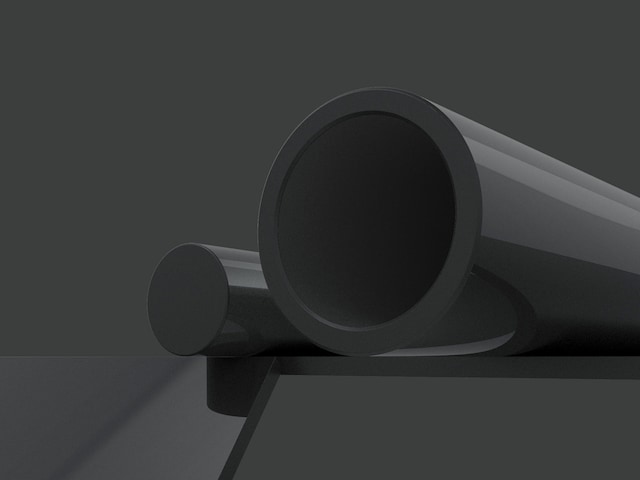 Product Information
---
Material Properties
High strength-to-weight ratio
Excellent chemical and corrosion resistance
Thermoformable
Zero moisture absorption
---
Available Colors
Proteus® Homopolymer PP Black stock shapes come in the following colors: Black
---
Regional Availability
Availability of products, shapes, and colors may differ by region.