Duratron® DU7040G PI
Polyimide
Duratron® DU7040G PI Polyimide is a bearing grade PI that exhibits superior temperature and wear resistance qualities, while offering a low coefficient of friction. Not only does hot compression molded Duratron® DU7040G PI maintain its performance abilities with or without lubrication, but with 40% graphite added to provide long wear and low friction, it is a great choice for bearing, bushing, and seal applications where higher loads or speeds are a significant factor. In comparison to Duratron® D7040G, this ultra-grade PI has improved thermal oxidative stability and better dimensional stability.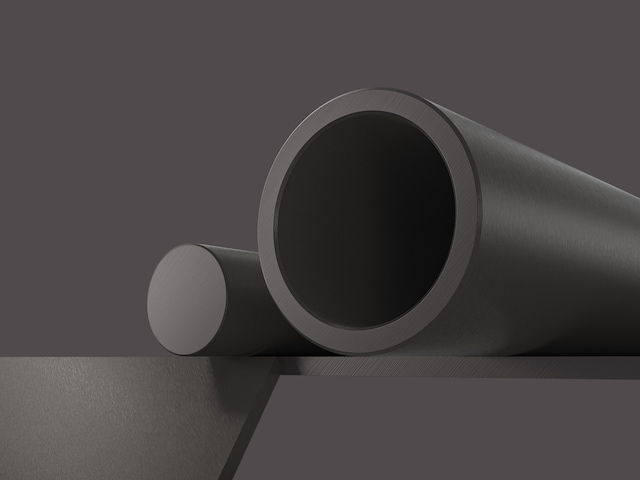 Product Information
---
Material Properties
Superior temperature and wear resistance
Low coefficient of friction
No lubrication needed
Suitable for high loads and speeds
Improved dimensional & thermal oxidative stability
---
Available Geometries
Duratron® DU7040G PI stock shapes encompass a range of standard sizes in the following geometries: Rod, Plate
Available Colors
Duratron® DU7040G PI stock shapes come in the following colors: Black
---
Regional Availability
Availability of products, shapes, and colors may differ by region.
---
Documentation
File name
Documents
Technical Datasheet
Download