Duratron® D7000 PI
Polyimide
Duratron® D7000 PI hot compression molded shapes possess superior electrical and thermal insulation properties, and outstanding mechanical performance qualities for applications that demand higher temperature resistance. In addition to these characteristics, Duratron® D7000 PI offers great chemical resistance, high strength and toughness, and outstanding dimensional stability. For these reasons, Duratron® D7000 PI is often seen as an ideal solution for insulators, high temperature fixtures, valve seats, gaskets, and seals.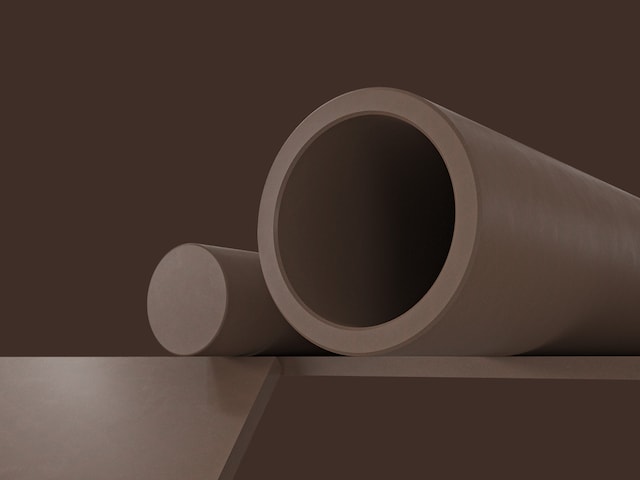 Product Information
---
Material Properties
Excellent electrical and thermal insulation
Great chemical resistance
High strength, toughness, and dimensional stability at high temperatures
Candidate for metal replacement: Lightweight and lubrication free
---
Available Geometries
Duratron® D7000 PI stock shapes encompass a range of standard sizes in the following geometries: Rod, Plate, Tubular bar
Available Colors
Duratron® D7000 PI stock shapes come in the following colors: Chestnut
---
Regional Availability
Availability of products, shapes, and colors may differ by region.