TIVAR® VMX Food Grade UHMW-PE
Ultra High Molecular Weight Polyethylene
TIVAR® VMX Food Grade UHMW-PE is an EU 10/2011 and FDA 21 CFR § 177.1520 compliant material containing a metal detectable additive. The material has been specifically tailored for use in the food processing and packaging industries where it can easily be traced by different detection systems installed to detect contamination of the foodstuffs. TIVAR® VMX Food Grade presents excellent toughness and impact strength and even improved wear and abrasion resistance compared with TIVAR® 1000 and therefore make this grade especially suited for wear and friction applications.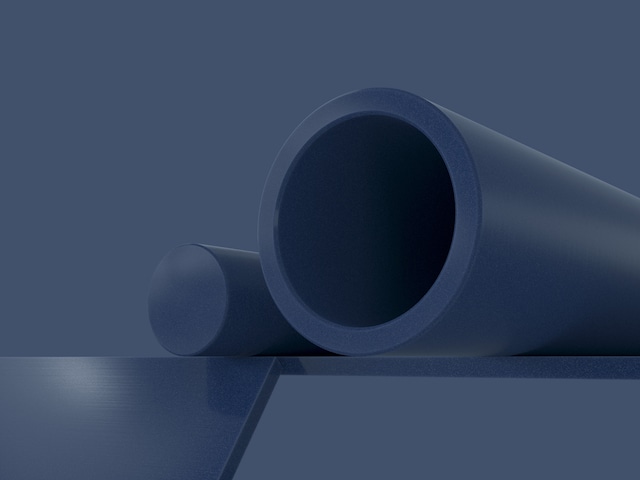 Product Information
---
Material Properties
Three-way detectability: visual, metal, x-ray
Excellent toughness and impact strength
Improved wear and abrasion resistance over standard UHMW-PE
---
Available Geometries
TIVAR® VMX Food Grade UHMW-PE stock shapes encompass a range of standard sizes in the following geometries: Rod, Extruded Profile, Plate
Available Colors
TIVAR® VMX Food Grade UHMW-PE stock shapes come in the following colors: Blue
---
Regional Availability
Availability of products, shapes, and colors may differ by region.