TVUV
Ultra High Molecular Weight Polyethylene
TIVAR® UV UHMW-PE retains all the key properties of TIVAR® and exhibits enhanced stability for outdoor, UV-exposed applications.
It has excellent abrasion resistance and impact strength, a low coefficient of friction, no moisture absorption, and corrosion resistance. In agricultural applications, TIVAR® UV Black UHMW-PE extends the life and performance of field equipment. Parts made from this material are self-lubricating and won't corrode or freeze, offering extended life and improved performance whether used on new machinery or as retrofits on weathered equipment.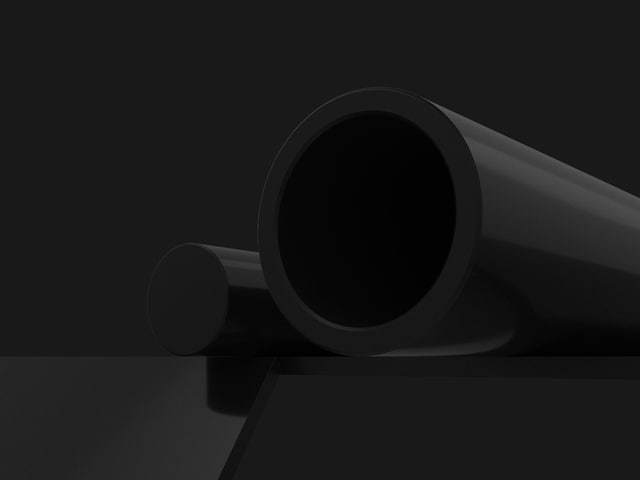 Product Information
---
Material Properties
Excellent outdoor stability
Retains key properties up to three times longer than non-UV formulations in outside use
Reduces noise
Self-lubricating
Corrosion-resistant
No moisture absorption
---
Available Geometries
TVUV stock shapes encompass a range of standard sizes in the following geometries: Plate, Extruded Profile, Rod
Available Colors
TVUV stock shapes come in the following colors: White, Black
---
Regional Availability
Availability of products, shapes, and colors may differ by region.