TIVAR® Oil Filled UHMW-PE
Ultra High Molecular Weight Polyethylene
TIVAR® Oil-Filled UHMW-PE is an ultra high molecular weight polyethylene material that truly lives up to the self-lubricating description. In addition to enhancing the wear resistance of the material, the incorporated and evenly dispersed oil gives this material a considerably lower coefficient of friction than standard UHMW-PE products. It excels in conveying equipment, yielding a significant reduction in the required driving force as well as noise reduction. TIVAR® Oil UHMW-PE also offers an FDA food contact compliant composition.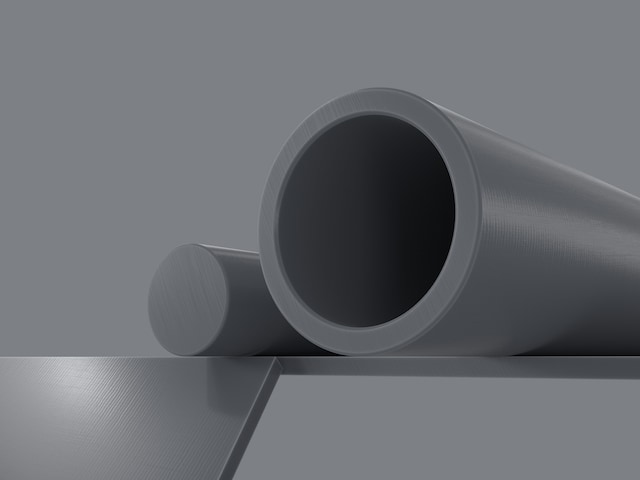 Product Information
---
Material Properties
Self-lubricating with incorporated, evenly dispersing oil
Improved wear resistance
Considerably lower coefficient of friction vs. standard UHMW-PE
Less force needed for conveyance
Noise abatement
---
Available Geometries
TIVAR® Oil Filled UHMW-PE stock shapes encompass a range of standard sizes in the following geometries: Rod, Plate
Available Colors
TIVAR® Oil Filled UHMW-PE stock shapes come in the following colors: Grey
---
Regional Availability
Availability of products, shapes, and colors may differ by region.