Nylatrack® PA6
Polyamide 6
Nylatrack® PA6 is a heavy-duty track plate material designed to reduce the weight and noise of tracked vehicles such as subsea trenchers (ROVs), excavators, bulldozers, and crawlers. Track plates (also known as track shoes or track pads) made from Nylatrack® weigh up to 80% less than comparable steel plates, leading to a significant reduction in ground pressure and soil compression all while maintaining excellent traction. The nylon 6 material exhibits great resistance to wear, corrosion, and adhesion, making for a long service life with low cleaning effort. In addition to low rates of deformation under load, the flexible material exhibits unique bending behavior that helps to absorb vibrations from the equipment and muffle the noise of the undercarriage. 
Nylatrack® plasticized nylon track plates find successful application on a wide range of on-land and subsea tracked vehicles. More than 25 standard track plate designs are available, with the additional option of customer-specified designs.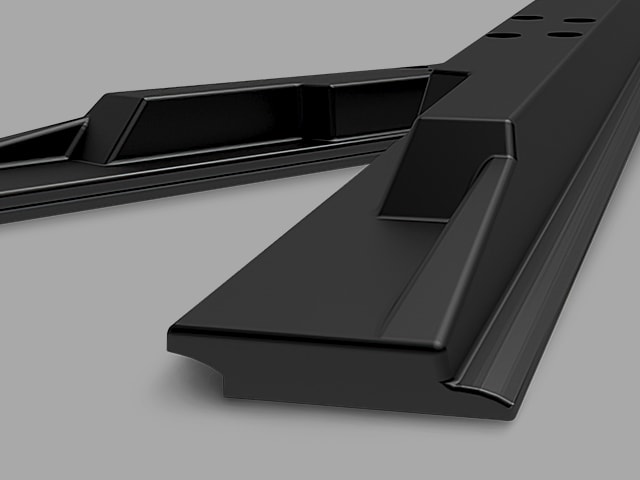 Product Information
---
Material Properties
Lightweight for greater fuel efficiency and less ground pressure
Excellent resistance to wear and corrosion for long MTBR
No adhesion for easy cleaning
Unique bending behavior and low deformation under load
Noise abatement
---
Available Colors
Nylatrack® PA6 stock shapes come in the following colors: Black
---
Regional Availability
Availability of products, shapes, and colors may differ by region.