Semitron® ESD 225 POM
Homopolymer Polyoxymethylene
Semitron® ESD 225 are a line of POM shapes characterized by their excellent wear resistance, thermal performance, and ability to quickly dissipate static charges. Due to these properties, this grade is ideal for several applications throughout the semiconductor and electronics industry, such as hard disk drive fixtures, high speed electronic printing components, jigs and fixtures for static control, and wafer processing components.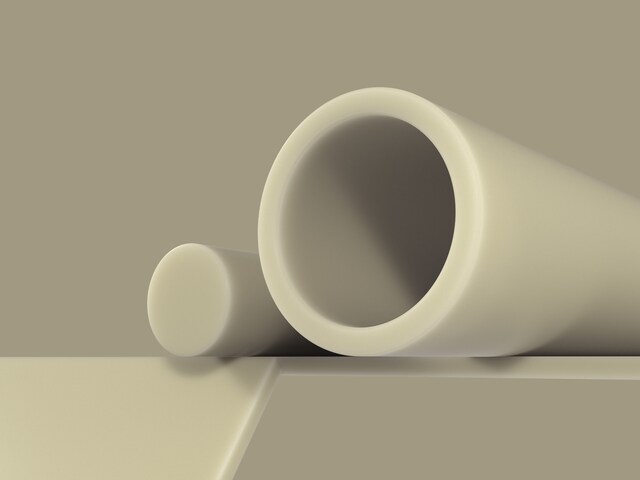 Product Information
---
Material Properties
Electrostatic dissipative
Excellent wear resistance
High heat resistance
---
Available Geometries
Semitron® ESD 225 POM stock shapes encompass a range of standard sizes in the following geometries: Rod, Plate
Available Colors
Semitron® ESD 225 POM stock shapes come in the following colors: Beige
---
Regional Availability
Availability of products, shapes, and colors may differ by region.