Ketron® 1000 PEEK SP
Polyetheretherketone
Ketron® 1000 PEEK SP stock shapes are produced from virgin polyetheretherketone resin and offer the highest toughness and impact strength of all Ketron® PEEK SP grades. Both Ketron® 1000 PEEK SP natural & black can be sterilized by all conventional sterilization methods (steam, dry heat, ethylene oxide, and gamma irradiation).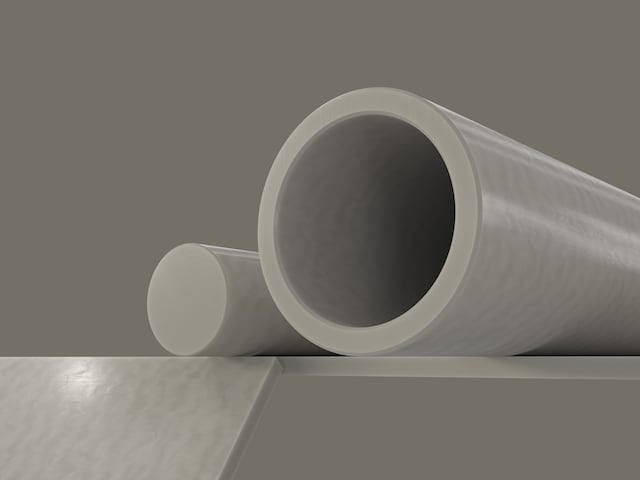 Product Information
---
Material Properties
Highest toughness and impact strength
Abrasion resistant
Excellent chemical resistance
Low moisture absorption
Unaffected by continuous exposure to hot water or steam
---
Available Geometries
Ketron® 1000 PEEK SP stock shapes encompass a range of standard sizes in the following geometries: Tubular bar
Available Colors
Ketron® 1000 PEEK SP stock shapes come in the following colors: Natural, Black
---
Regional Availability
Availability of products, shapes, and colors may differ by region.